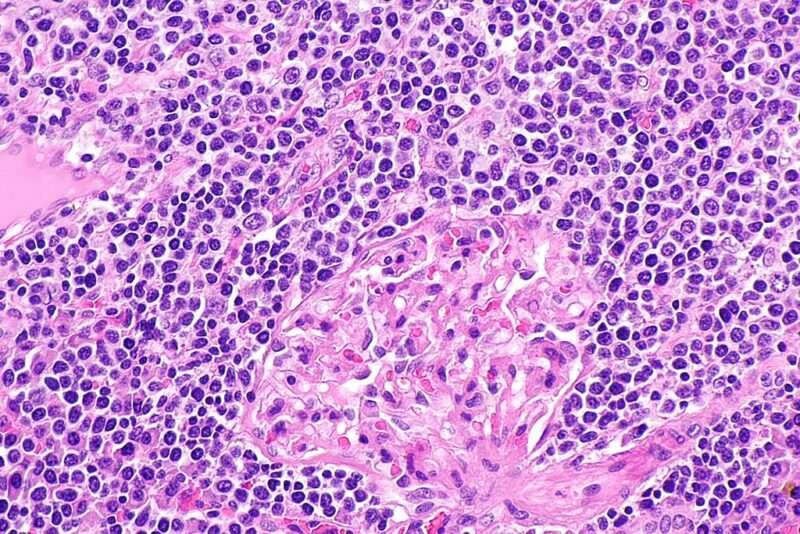 Health Canada has granted marketing approval to BeiGene's Brukinsa (zanubrutinib) to treat relapsed or refractory marginal zone lymphoma (R/R MZL) in adult individuals.
Brukinsa is indicated for patients who were previously treated with a minimum of one anti-CD20-based therapy.
A small molecule Bruton's tyrosine kinase (BTK) inhibitor, Brukinsa is being analysed globally in an extensive clinical programme as a single agent and along with other treatments for several B-cell malignancies.
It was specially designed to offer comprehensive and lasting suppression of the BTK protein by enhancing bioavailability, half-life and selectivity as new BTK is constantly synthesised.
The recommended dosage of Brukinsa is either oral 160mg given twice a day or 320mg once a day.
As against other BTK inhibitors that are approved currently, Brukinsa has distinguished pharmacokinetics and was found to hinder malignant B cell proliferation within various disease-relevant tissues.
The latest approval is based on efficacy data from two multicentre, single-arm, open-label clinical trials, MAGNOLIA and BGB-3111-AU-003.
The MAGNOLIA trial enrolled 68 subjects with MZL, who have earlier received a minimum of one anti-CD20-based treatment while BGB-3111-AU-003 had 20 previously treated MZL patients.
Brukinsa had an overall response rate (ORR) of 68% and 80% in the MAGNOLIA and BGB-311-AU-003 trials, respectively, as evaluated by Independent Review Committee per 2014 Lugano Classification.
The median response time in the MAGNOLIA trial was 2.8 months.
Nearly 40% of the subjects experienced serious treatment-emergent adverse events.
Pyrexia, pneumonia, atrial fibrillation and flutter, fall, anaemia, diarrhoea and influenza were the most commonly reported serious adverse events.
BeiGene Hematology chief medical officer Jane Huang said: "This approval further supports our belief that Brukinsa is a potentially best-in-class BTK inhibitor, with the MAGNOLIA trial results in R/R MZL providing additional evidence that the selective design of Brukinsa can be translated into improved treatment outcomes.
"We will continue to work with physicians and their patients as part of our broad global clinical programme for Brukinsa, which includes 35 trials and more than 3,900 subjects across 28 markets."
Apart from the latest indication, Brukinsa is approved for mantle cell lymphoma and Waldenström's macroglobulinemia (WM) in Canada.
In October last year, BeiGene obtained regulatory approval for Brukinsa to treat WM in Australia.