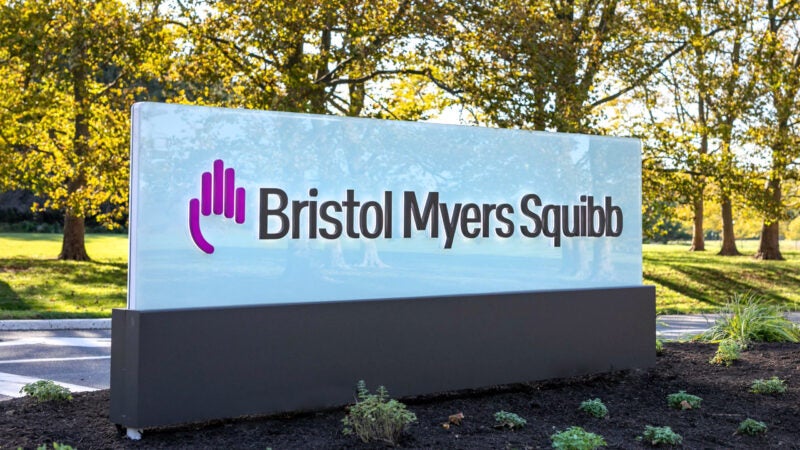 Immatics has expanded a strategic partnership with Bristol Myers Squibb (BMS) to develop multiple allogeneic off-the-shelf T cell receptor-based therapy (TCR-T) and/or chimeric antigen receptor T (CAR-T) programmes.
Under the alliance, the companies will develop two programmes owned by BMS and both of them will hold an option for developing up to four additional programmes each.
The programmes will leverage ACTallo, a gamma delta T cell-derived, allogeneic Adoptive Cell Therapy (ACT) platform of Immatics and various next-generation technologies of BMS.
As per the deal, Immatics is eligible to get $60m in upfront payment as well as development, regulatory and commercial milestone payments of up to $700m for each BMS programme.
In addition, Immatics will receive tiered royalty payments on net sales of the product.
Immatics will oversee the preclinical development of the first two BMS-owned programmes and get further payment for certain works that the former could carry out at the request of BMS.
BMS will handle the subsequent clinical development and marketing of all the programmes owned by the company.
Furthermore, the company agreed to expand a partnership entered in 2019 for autologous TCR-T, to include another Immatics-discovered TCR target.
Under this alliance, Immatics is entitled to get $20m in upfront payment as well as milestone and royalty payments.
Bristol Myers Squibb Research & Early Development executive vice-president Rupert Vessey said: "The announcement represents an important part of our continued investment in next-generation cell therapies that have the potential to provide transformative outcomes to patients with cancer.
"We are excited to expand our collaboration with Immatics that allows us to combine their novel off-the-shelf platforms with our industry-leading research and manufacturing expertise in cell therapy to develop new allogeneic cell therapy treatments to potentially help patients with solid tumour malignancies."
In May this year, BMS and BridgeBio Pharma signed an exclusive licence agreement to develop and market BBP-398 in oncology.
Cell & Gene Therapy coverage on Pharmaceutical Technology is supported by Cytiva.
Editorial content is independently produced and follows the highest standards of journalistic integrity. Topic sponsors are not involved in the creation of editorial content.