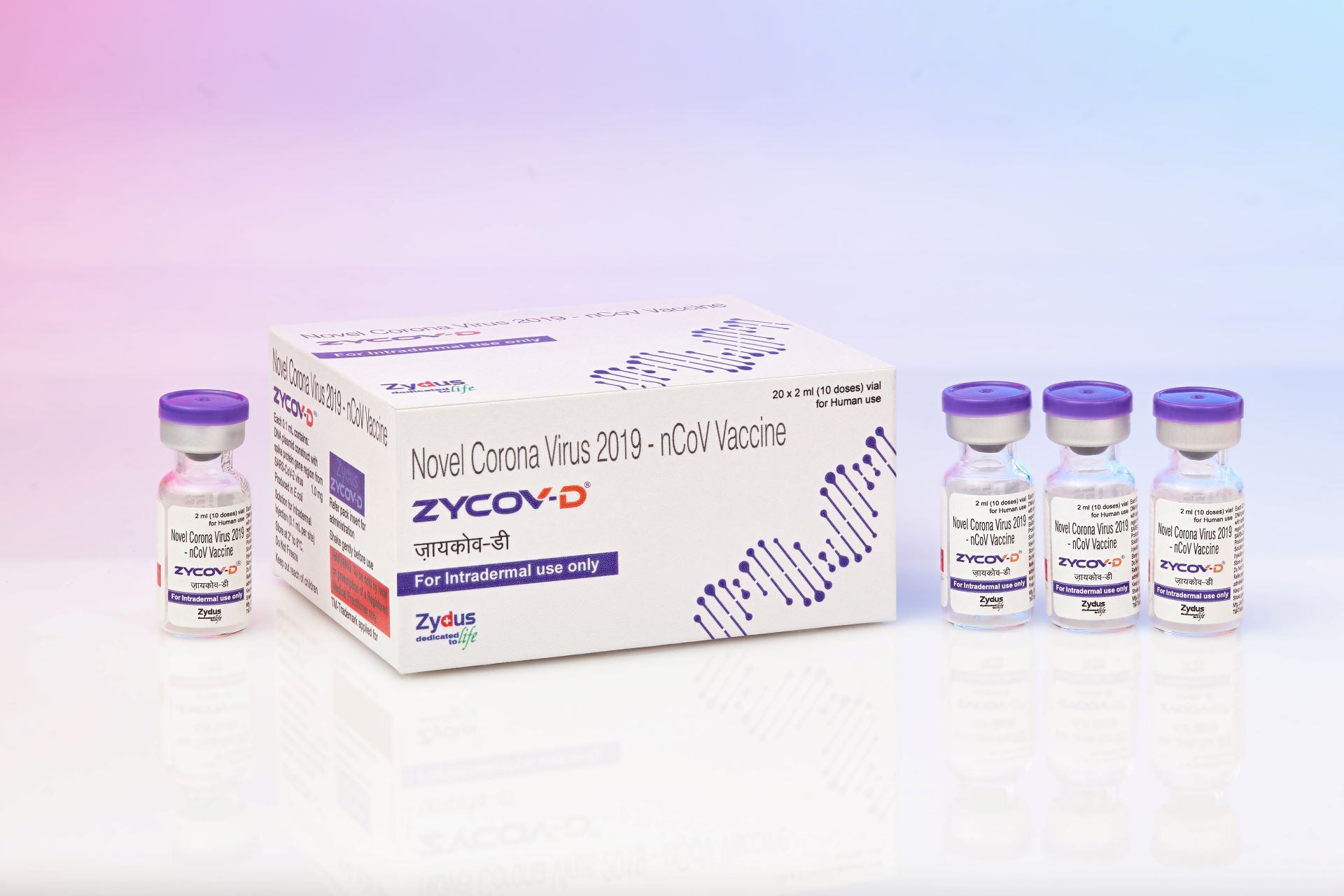 The Drugs Controller General of India (DCGI) has granted Emergency Use Authorization (EUA) to Zydus Cadila's plasmid deoxyribonucleic acid (DNA) vaccine, ZyCoV-D, for Covid-19.
The vaccine is developed under the country's 'Mission COVID Suraksha' in collaboration with the Department of Biotechnology, Government of India and executed by Biotechnology Industry Research Assistance Council (BIRAC).
It produces the SARS-CoV-2 spike protein and induces an immune response mediated by the immune system's cellular and humoral arms, which hold a key role in offering disease protection and viral clearance.
A needle-free vaccine, ZyCoV-D is delivered using The PharmaJet's needle-free system, Tropis, for painless intradermal administration.
ZyCoV-D is the first-ever plasmid DNA vaccine for Covid-19 in the world, the company noted.
The EUA permits the use of the vaccine in adults as well as adolescents aged 12 to 18 years, the first of its kind approval in the country targeting this age group.
The vaccine is intended to be administered in three doses on day zero, day 28 and day 56.
Cadila Healthcare chairman Pankaj Patel said: "This is a historic milestone with ZyCoV-D, a product of Indian innovation becoming the world's first DNA vaccine being offered for human use and supporting the world's largest immunisation drive.
"We are particularly happy that our vaccine will contribute to this fight against Covid-19 and enable the country to vaccinate a larger population especially in the age group of 12-18 years."
According to interim data from Phase III clinical trials in more than 28,000 subjects, the vaccine demonstrated primary efficacy of 66.6% for symptomatic Covid-19 cases.
In the adaptive Phase I/II trials conducted previously, the vaccine showed strong immunogenicity and tolerability and safety profile.
Zydus intends to produce 100 to 120 million doses of ZyCoV-D per year.
Furthermore, the company plans to submit an application to obtain approval for the Covid-19 vaccine's two-dose regimen.
In April this year, Zydus sought approval from the DCGI for the use of the Hepatitis C drug, Pegylated Interferon Alpha-2b (PegIFN), for treating Covid-19 patients.