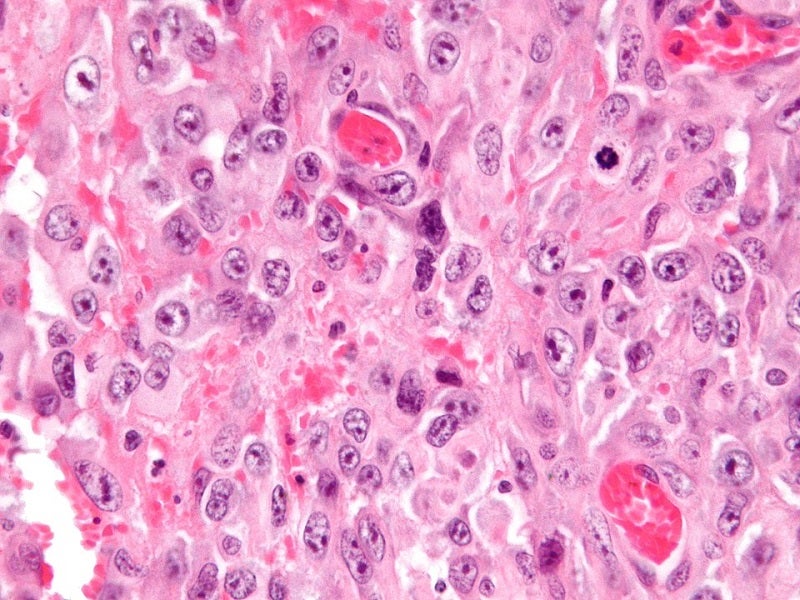 Ipsen has signed a definitive merger agreement to acquire all the outstanding shares of commercial-stage biopharmaceutical company Epizyme, for an initial total consideration of $247m.
The company will begin an all-cash tender offer through its subsidiary to buy Epizyme's all outstanding shares for $1.45 per share in cash along with a contingent value right (CVR) of $1.00 for each share.
The transaction is focused on Epizyme's lead asset, Tazverik (tazemetostat), a chemotherapy-free EZH2a inhibitor.
Currently, the drug is indicated to treat metastatic or locally advanced epithelioid sarcoma in adults and paediatric patients aged 16 years and above who are not eligible for complete resection and adult patients with relapsed or refractory follicular lymphoma (FL) without any alternative treatment options.
Adults with relapsed or refractory FL with positive tumours for an EZH2 mutation which are detected by an FDA-approved test as well as patients who have previously received at least two systemic therapies are also eligible for the treatment with Tazverik.
In 2020, the US Food and Drug Administration (FDA) granted accelerated approval for the drug.
It is now being investigated in the Phase III stage of a registrational confirmatory study (SYMPHONY-1) along with rituximab and lenalidomide (R2) in relapsed/refractory FL relapsed/refractory FL patients who have previously received at least one therapy.
The transaction also includes acquisition of EZM0414, Epizyme's oral SETD2 inhibitor development candidate, which is currently being evaluated in a Phase I/Ib study.
Ipsen CEO David Loew said: "Through this agreement, we will expand our assets in oncology. Ipsen's capabilities and resources in oncology combined with Epizyme's will accelerate the growth of Tazverik to achieve its full potential in follicular lymphoma patients.
"The strength of data support Tazverik's positioning in patients with both EZH2 mutation positive and wild-type follicular lymphoma.
"Furthermore, we are excited to bring on board epigenetic expertise and the SETD2 inhibitor, as well as several pre-clinical compounds into our portfolio."
The boards of directors of both the companies have approved the deal unanimously.
The transaction, which is subject to the satisfaction of all closing conditions, is expected to conclude by the end of the third quarter of this year.