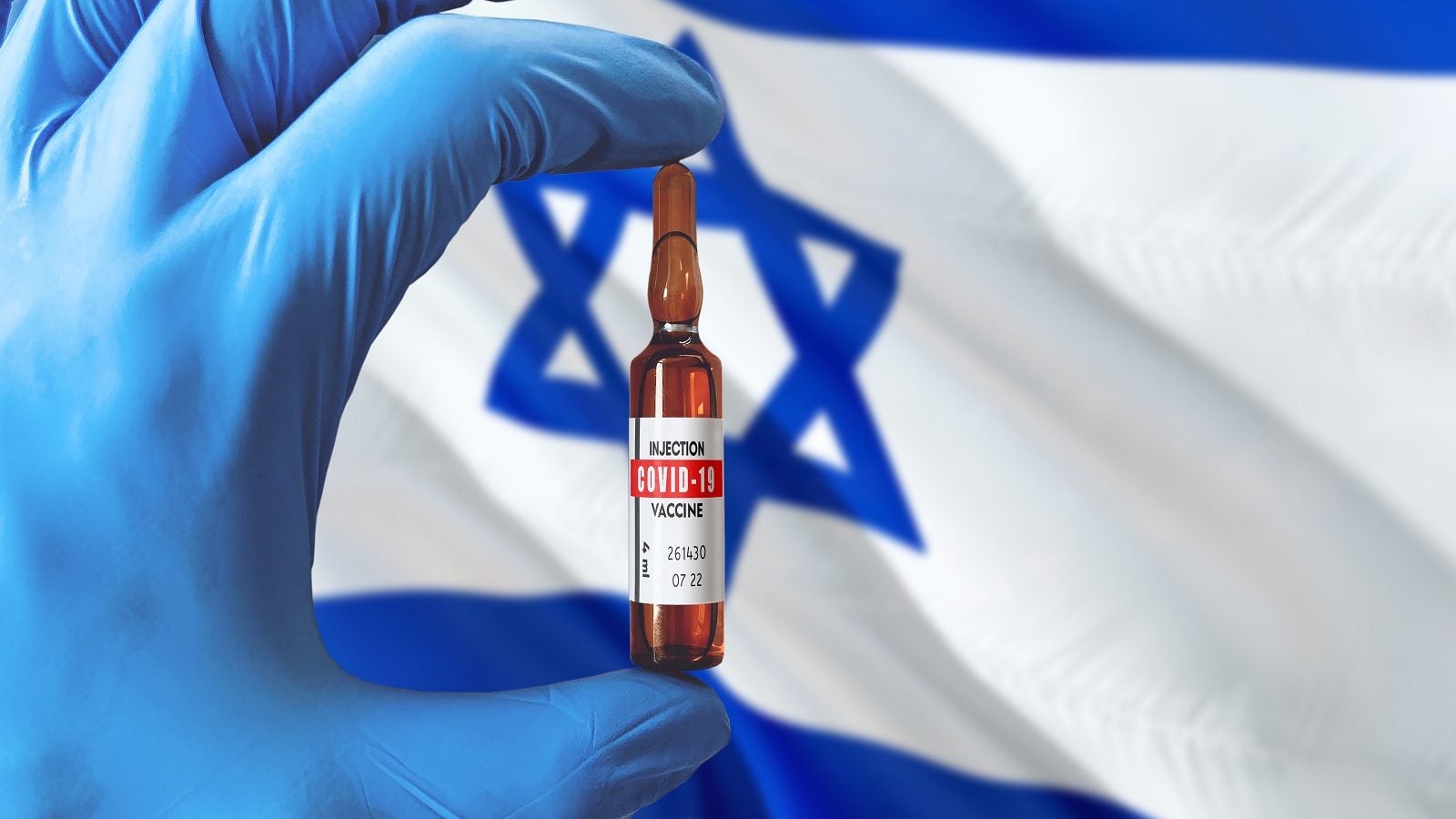 ---
Visit our Covid-19 microsite for the latest coronavirus news, analysis and updates
---
Follow the latest updates of the outbreak on our timeline.
See the full list of coronavirus vaccines/drugs under development
Check the latest vaccination developments with our Covid-19 Vaccine tracker
Scientists at MIGAL Research Institute in Israel expect to start producing a Covid-19 vaccine in the next eight-ten weeks, based on their avian coronavirus Infectious Bronchitis Virus (IBV) vaccine.
The team developed the IBV vaccine after four years of research, funded by the country's Ministry of Science & Technology and conducted in alliance with the Ministry of Agriculture.
IBV is a disease affecting poultry, and the new vaccine was found to be effective in pre-clinical trials at the Volcani Institute.
The researchers discovered a potential Covid-19 vaccine candidate as a by-product of the IBV vaccine. They made genetic alterations to adapt the IBV vaccine to the human strain of the novel coronavirus.
According to research findings, the poultry coronavirus possesses high genetic similarity to Covid-19 and uses the same mechanism for infection.
Currently, the team is working towards approvals for in-vivo testing and the initiation of manufacturing.
MIGAL Galilee Research Institute CEO David Zigdon said: "Given the urgent global need for a human coronavirus vaccine, we are doing everything we can to accelerate development. Our goal is to produce the vaccine during the next eight to ten weeks and to achieve safety approval in 90 days.
"This will be an oral vaccine, making it particularly accessible to the general public. We are currently in intensive discussions with potential partners that can help accelerate the in-human trials phase and expedite the completion of final product development and regulatory activities."
MIGAL Biotechnology Group leader Dr Chen Katz notes that the vaccine's scientific framework comes from a new protein expression vector.
The vector forms and generates a chimeric soluble protein, which delivers the viral antigen into mucosal tissues via self-activated endocytosis. This stimulates the body to form antibodies against the virus.
In preclinical studies, oral vaccination was found to trigger high levels of specific anti-IBV antibodies.