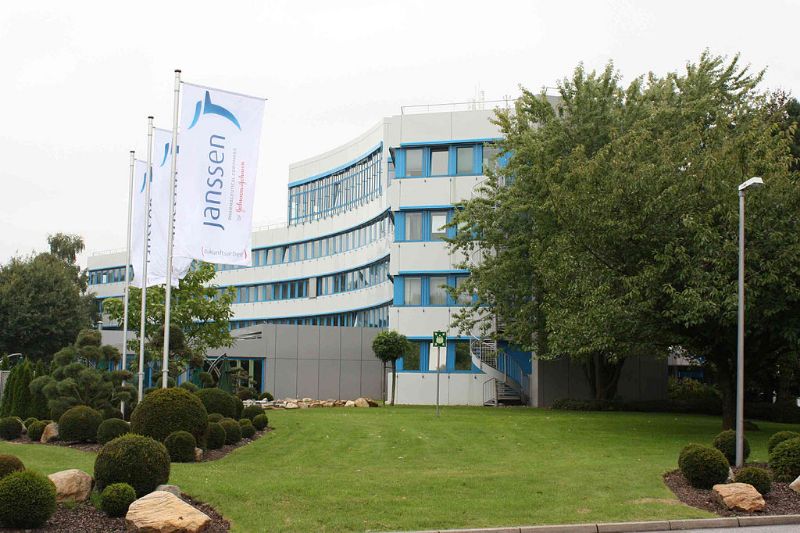 Janssen Pharmaceutical has received extended approval from the European Commission (EC) for Erleada (apalutamide) combined with androgen deprivation therapy (ADT) to treat adults suffering from metastatic hormone-sensitive prostate cancer (mHSPC).
Apalutamide is an inhibitor of androgen receptor (AR). In Europe, the drug is indicated to treat non-metastatic castration-resistant prostate cancer (nmCRPC) patients at high risk of metastatic disease, as well as metastatic hormone-sensitive prostate cancer (mHSPC) patients.
The latest EC approval comes from results of Phase III TITAN clinical trial of apalutamide plus ADT in various patients with mHSPC. The trial enrolled patients irrespective of their disease volume, before docetaxel therapy or staging at initial diagnosis.
Primary endpoints were overall survival (OS) and radiographic progression-free survival (rPFS).
Results showed that the combination therapy significantly improved OS, when compared to placebo plus ADT, while a 33% decrease in risk of death was observed.
The combination also expressed an improvement in rPFS, with the risk of radiographic progression or death reduced by 52%.
Two-year OS rates, following a median follow up of 22.7 months, were 82% for apalutamide combination versus 74% for placebo combination.
The safety profile of apalutamide and ADT combination was consistent with prior study data. The most common Grade ≥3 adverse events were hypertension and skin rash.
Janssen-Cilag Europe, Middle East & Africa Oncology therapeutic area lead Joaquín Casariego said: "We are delighted with the EC's approval of the extended use of apalutamide, which makes an important treatment option potentially available to over 100,000 patients living with mHSPC across Europe.
"It is vital to fight cancer at this stage of the disease with an efficacious new line of treatment, to delay progression to the late and fatal mCRPC stage and, crucially, prolong survival."
Last month, the EC approved Janssen's Spravato (esketamine) nasal spray for treatment-resistant major depressive disorder.