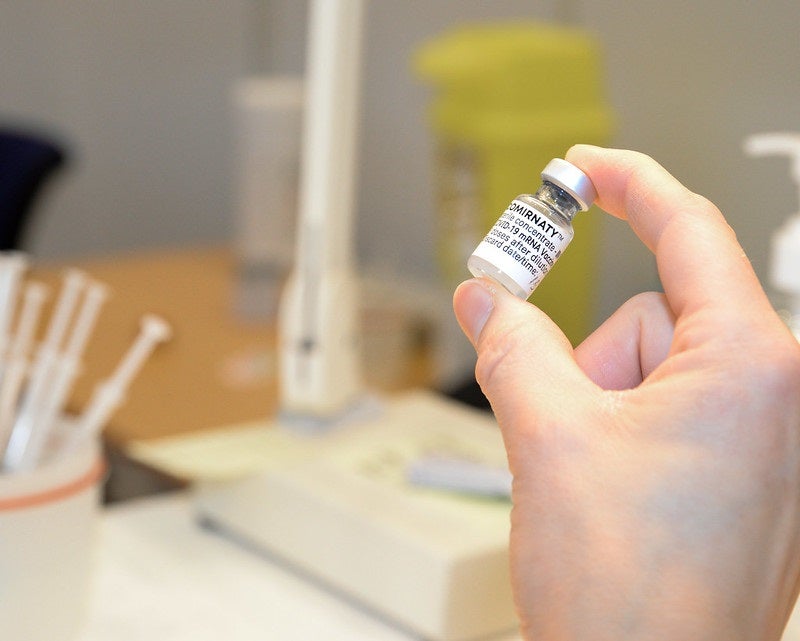 The Health Ministry of Japan has granted approval for Covid-19 vaccine jointly developed by Pfizer and BioNTech for children aged five to 11 years.
Once the Ministry of Health, Labor and Welfare grants special approval, nearly seven million children in the country will be eligible to receive the vaccine, Comirnaty, beginning March.
In November last year, Pfizer along with BioNTech, submitted an application to the Japanese Government to obtain approval for vaccinating children aged five to under 12 years.
The vaccine, which contains messenger RNA (mRNA), is currently available only for individuals aged 12 and above in the country.
The ministry noted that the doses of this vaccine to be administered for children will use one-third of a dose given for adults.
It has been made specifically for children and will be used despite similarities in the active ingredients.
Based on results obtained from studies conducted in the US and other nations by Pfizer, the vaccine could prevent infections related to Covid-19 in five to 11-year old children.
Furthermore, the clinical trials showed side effects such as sore arms, fatigue and headaches in the patients the next day and disappeared quickly.
No safety issues were also reported in the trials.
The vaccine, Comirnaty, is claimed to be the first in Japan to be made available for children of this age. It acts on the body by preparing it to defend itself against Covid-19.
In February last year, the Health Ministry approved Pfizer's Covid-19 vaccine, which marked the first in the country as it stepped up efforts against the third wave of infections.