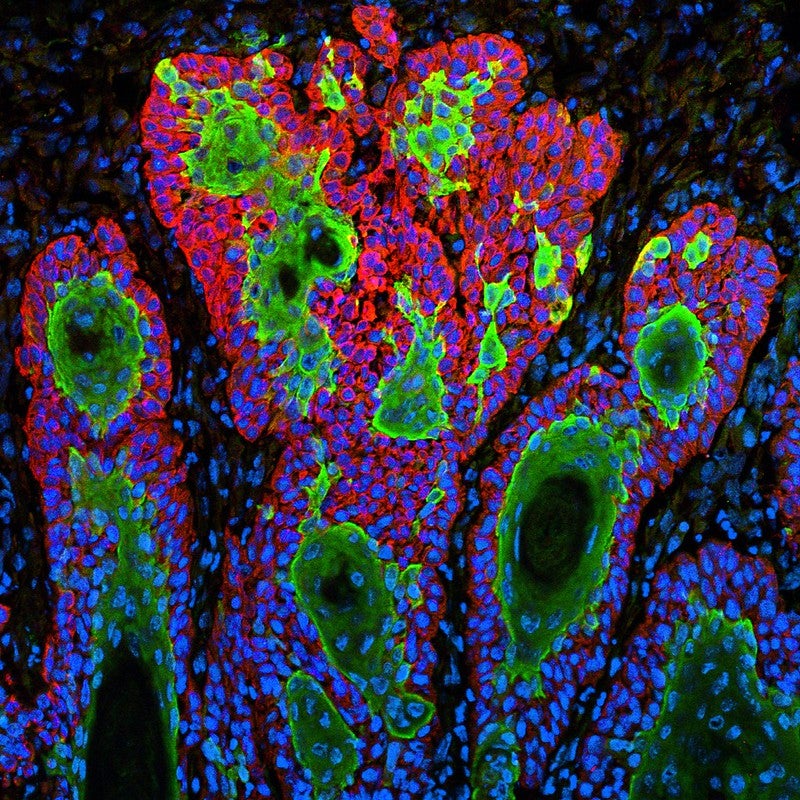 Jazz Pharmaceuticals has signed a licencing agreement to acquire exclusive international rights to develop and market Werewolf Therapeutics' investigational cancer therapy, WTX-613.
A differentiated, conditionally-activated interferon alpha (IFNα) INDUKINE molecule, WTX-613 is presently in the preclinical stage.
This engineered IFN⍺2b cytokine pro-drug is activated within the tumour microenvironment to induce IFNα receptors on cancer-fighting immune effector cells.
The goal of WTX-613 is to reduce the severe toxicities seen with systemically active recombinant IFNα therapy and enhance clinical benefit when given as a single agent or along with other agents.
As per the deal, Werewolf is entitled to receive $15m upfront from Jazz.
Furthermore, Jazz will make development, regulatory and commercial milestone payments of up to $1.26bn to Werewolf.
On obtaining approval for WTX-613, Werewolf is eligible for a tiered royalty payment on net product sales.
Adding WTX-613 will expand the oncology pipeline of Jazz and it is the first immuno-oncology programme in the company's research and development portfolio.
Jazz also intends to file an Investigational New Drug (IND) application with the US Food and Drug Administration (FDA) for WTX-613 next year.
In preclinical models, a surrogate WTX-613 INDUKINE molecule showed tumour stasis continuing beyond the treatment phase, effectively hindering tumour growth.
Jazz Pharmaceuticals research and development global head, executive vice-president Rob Iannone said: "We believe WTX-613 has the potential to minimize the toxicity associated with systemic IFNα therapy, preferentially delivering IFNα to tumours, and thereby expanding its clinical utility in treating cancer.
"This transaction underscores our commitment to enhancing our pipeline to deliver novel oncology therapies to patients, and also provides us with an opportunity to expand into immuno-oncology."
In August 2019, the company acquired US-based biotechnology firm Cavion for $312.5m.