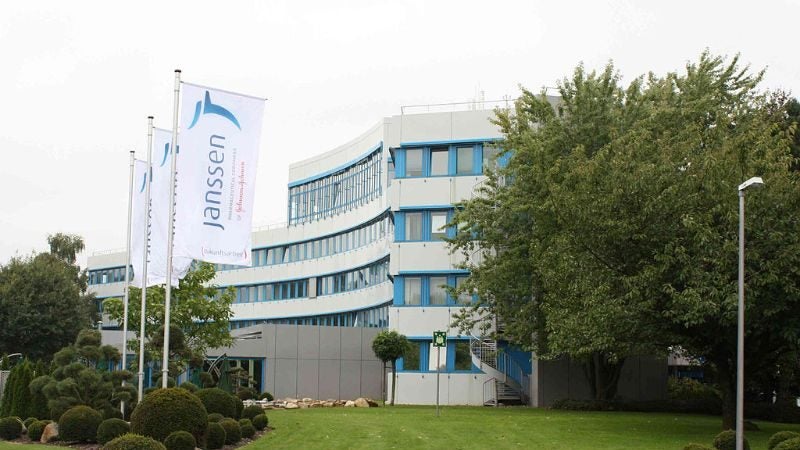 ---
Visit our Covid-19 microsite for the latest coronavirus news, analysis and updates
---
Follow the latest updates of the outbreak on our timeline.
Johnson & Johnson (J&J) unit Janssen Pharmaceutical has expanded its partnership with the US Department of Health & Human Services (HHS) to discover effective drugs for the coronavirus (Covid-19).
Earlier this month, Janssen and HHS' Biomedical Advanced Research and Development Authority (BARDA) agreed to work together to develop a new coronavirus vaccine candidate.
The expanded alliance is expected to accelerate Janssen's screening of a library of existing antiviral molecules to identify compounds that could target the new Covid-19.
For screening the library, Janssen will collaborate with the Rega Institute for Medical Research in Belgium.
HHS notes that the library comprises approved medicines along with investigational drugs that completed some clinical studies, which provide fundamental safety and pharmacology data of these compounds.
Johnson & Johnson chief scientific officer Paul Stoffels said: "We must engage in rigorous research and development in order to identify therapeutic candidates with antiviral activity against the novel coronavirus.
"Our ambitious goal is to bring forward a solution for patients and ensure future generations do not have to live in fear of the potentially serious consequences of Covid-19."
The partners will share the research and development costs.
BARDA and Janssen partnered to create vaccines and treatments for various infectious diseases, including Ebola and new influenza viruses with pandemic potential.
BARDA director Rick Bright said: "This is the third coronavirus to emerge and cause severe respiratory disease in humans within 18 years, and there are still no proven therapies to treat this disease.
"In partnering with Janssen, BARDA is breaking this barrier to protect against this, as well as the next, coronavirus outbreak. This partnership may accelerate discovery and development of new potentially lifesaving medicines for people with coronavirus infections."
BARDA is also working with other US Government agencies to find potential vaccines, treatments and diagnostics for coronavirus.