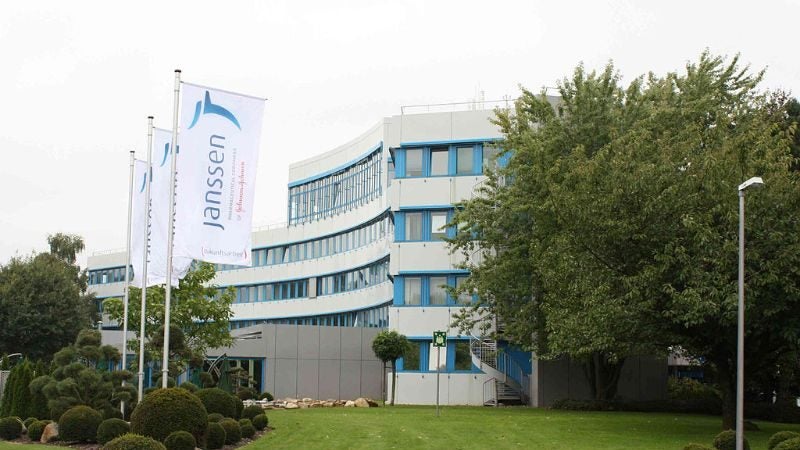 ---
Visit our Covid-19 microsite for the latest coronavirus news, analysis and updates
---
Follow the latest updates of the outbreak on our timeline.
Johnson & Johnson (J&J) unit Janssen Pharmaceutical has partnered with the US Department of Health & Human Services (HHS) to speed-up the development of its investigational vaccine candidate against the new coronavirus disease, Covid-19.
The company and HHS' Biomedical Advanced Research and Development Authority (BARDA) will work together in line with J&J's multi-pronged initiative to fight the ongoing coronavirus outbreak.
Apart from the vaccine programme, the initiative will explore an antiviral molecules library to fast track the identification of potential Covid-19 therapies.
The vaccine candidate, based on Janssen's AdVac and PER.C6 technologies, will have the potential to upscale production.
These technologies, previously used to develop and manufacture investigational Ebola vaccine, also created Zika, RSV and HIV vaccine candidates.
Johnson & Johnson chief scientific officer Paul Stoffels said: "This partnership will ensure that vital research is made possible at rapid speed and underscores the importance of public-private partnerships to tackle the worldwide novel coronavirus epidemic.
"We are also in discussions with other partners, that if we have a vaccine candidate with potential, we aim to make it accessible to China and other parts of the world."
As part of the alliance, Janssen, as well as BARDA, will fund the research and development costs. Also, both the partners will leverage their resources to accelerate the initial stages of Janssen's coronavirus vaccine programme.
BARDA will fund the development of a vaccine into Phase I clinical trials and holds options to provide additional funding to develop a hopeful candidate.
Meanwhile, Janssen will upscale the production and manufacturing. The company intends to forge stakeholder partnerships globally.
Earlier this month, Regeneron Pharmaceuticals also agreed to work with BARDA for the development of monoclonal antibodies targeting the new coronavirus.