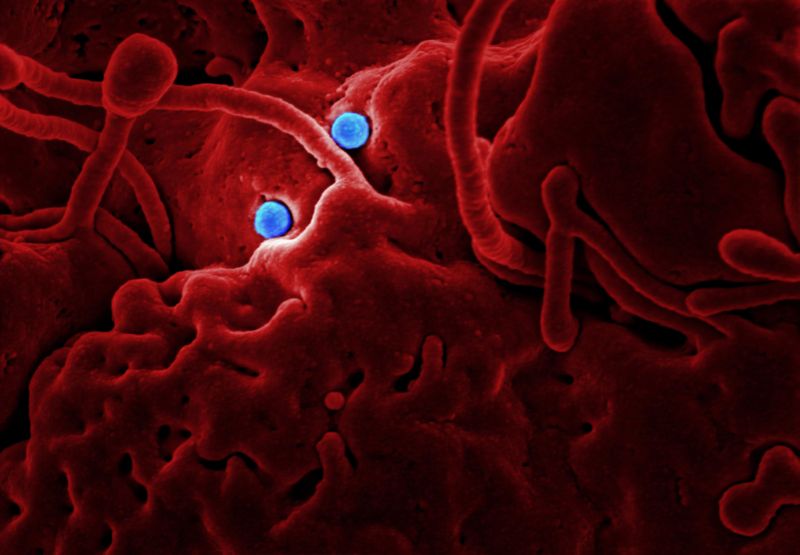 ---
Visit our Covid-19 microsite for the latest coronavirus news, analysis and updates
---
Follow the latest updates of the outbreak on our timeline.
Multiple companies, including Johnson and Johnson (J&J), have started works to develop vaccines and treatments for the new coronavirus infection.
The virus outbreak, which originated in Wuhan, China, is spreading worldwide, raising alarms and highlighting the need for treatments or a cure.
China researchers have identified 30 existing drug candidates for testing against the virus, while scientists and companies in other countries are also working to fight the deadly infection.
Johnson and Johnson coronavirus vaccine
The pharmaceutical company is leveraging technology from its unit Janssen Pharmaceutical to develop a vaccine against the Wuhan coronavirus. J&J also hopes to upscale its production quickly.
Previously, J&J used this technology to develop and manufacture an investigational vaccine for Ebola virus, as well as Zika and HIV vaccine candidates.
The company already started working on the coronavirus vaccine and expects to begin testing in the coming months.
In a statement, J&J said: "We began work on the current novel coronavirus vaccine two weeks ago, starting from a sequence we now know and are optimistic that we can start testing later this year."
Cytodyn , Clover and AbCellera work on coronavirus medicines
Biotechnology company CytoDyn is set to test leronlimab, a C-C chemokine receptor type 5 (CCR5) antagonist, to potentially treat the virus.
Leronlimab is under development to treat various conditions, designed to boost the cellular immune response, block the anti-viral T-cell responses and repolarise the macrophage activity.
CytoDyn expects that the drug can work with other retroviral drugs being used to treat the virus.
Meanwhile, Clover Biopharmaceuticals has started developing a recombinant subunit vaccine for the virus. The company is leveraging its Trimer-Tag technology to create the medication and a mammalian cell culture-based expression system for production.
Clover estimates that a purified S-Trimer vaccine will be available for preclinical safety testing and analysis within the coming six to eight weeks.
Furthermore, AbCellera has announced that the company will mobilise its pandemic response platform against the latest outbreak. The company will use its therapeutic antibody discovery technology to identify antibodies that can neutralise the virus and potentially block its transmission.
AbCellera has allied with the Vaccine Research Center at the National Institutes of Health's National Institute of Allergy and Infectious Diseases (NIAID), and other research teams to test antibody candidates for prophylactic as well as therapeutic efficacy.