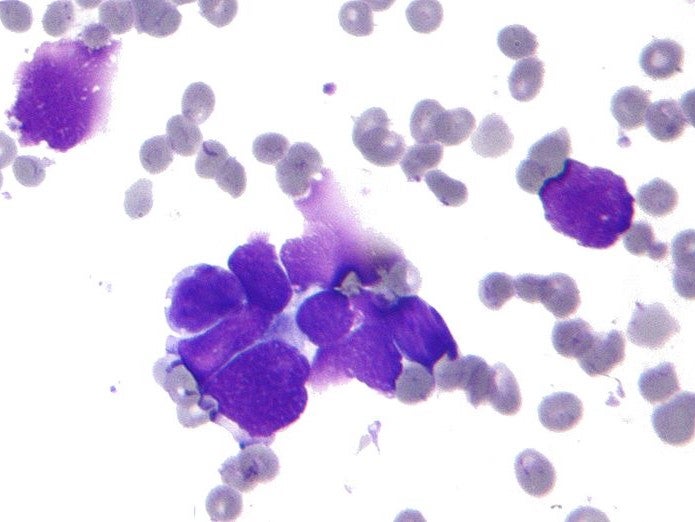 Merck has announced that Keytruda has been approved by the Chinese National Medical Products Administration (NMPA) as a monotherapy for first-line treatment of local advanced or metastatic non-small cell lung cancer (NSCLC).
Keytruda's approval was based upon the results of the international, randomised, active-controlled trial Phase III Keynote-042 trial, which included an extension study in Chinese patients.
In the extension study, Keytruda demonstrated a statistically significant improvement in overall survival (OS) compared to chemotherapy in patients whose tumour expressed programmed death-ligand 1 (PD-L1) with a tumour proportion score (TPS) of at least 50, as measured by a NMPA-approved test.
The Keynote-042 study trailed Stage III NSCLC patients who were not candidates for surgical resection or definitive chemoradiation, as well as metastatic NSCLC patients whose tumours expressed PD-L1 and who had not receive prior systemic treatment.
This comes a few months after NMPA's approval of Keytruda in combination with chemotherapy for first-line treatment of metastatic non-squamous NSCLC patients.
Merck oncology clinical research vice-president Dr Jonathan Cheng said: "Keytruda is now the first anti-PD-1 therapy approved in China as both a monotherapy and in combination with chemotherapy in the first-line setting for appropriate patients with advanced non-small cell lung cancer.
"For patients for whom combination therapy is not preferred, KEYTRUDA monotherapy represents an important new treatment option that has demonstrated a significant improvement in survival outcomes."
Guangdong Lung Cancer Research Institute honorary director Professor Yi-Long Wu said: "New treatment options that can help improve survival outcomes are desperately needed in China, as lung cancer remains the leading cause of cancer deaths in this country.
"In Keynote-042, Keytruda monotherapy demonstrated a survival benefit, compared with chemotherapy alone, across histologies in patients with either locally advanced or metastatic non-small cell lung cancer whose tumours expressed PD-L1 in at least 1% of tumour cells."
Keytruda is an anti-PD-L1 humanised monoclonal antibody approved for 14 cancer types across the world.