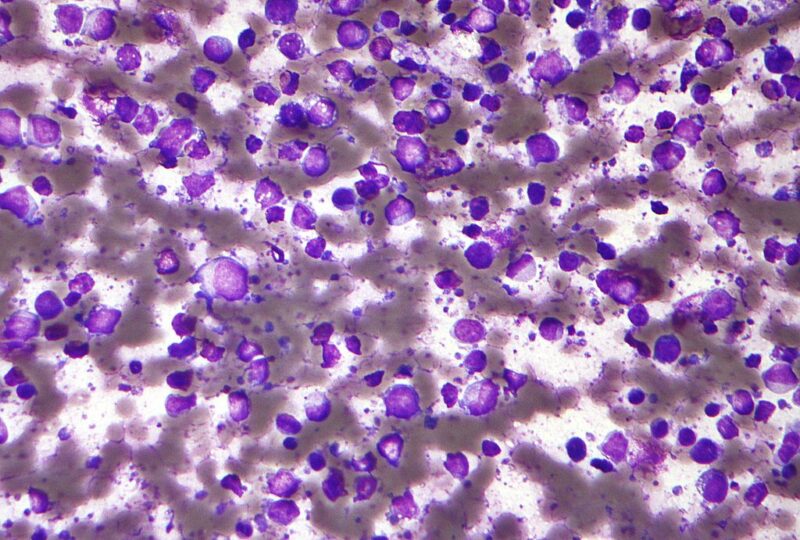 Gilead Sciences' subsidiary Kite has secured approval from the US Food and Drug Administration (FDA) for Yescarta (axicabtagene ciloleucel) CAR T-cell therapy to treat adult individuals with large B-cell lymphoma (LBCL).
Yescarta is a genetically modified autologous T cell immunotherapy directed at CD19.
The treatment is indicated for use in patients who are refractory to first-line chemoimmunotherapy or have relapsed within a year of first-line chemoimmunotherapy.
The latest approval for the cell therapy is based on data from a randomised, multicentre, open-label, international Phase III ZUMA-7 clinical trial.
It analysed the safety and efficacy of Yescarta against the existing standard of care (SOC) of second-line therapy in adults with relapsed or refractory (r/r) LBCL within a year of first-line treatment.
Carried out at 77 sites globally, the trial enrolled 359 subjects and randomised them into a 1:1 ratio to give a single infusion of Yescarta or SOC.
Event-free survival (EFS) was the primary endpoint of the trial while objective response rate (ORR) and overall survival (OS) were included as key secondary endpoints.
Findings showed that Yescarta offered a 2.5-fold rise in subjects alive at two years and did not have disease progression or need further treatment versus SOC.
The cell therapy also provided a four-fold improvement in median EFS.
Furthermore, subjects in the Yescarta arm had an ORR of 83% versus 50% in the SOC arm.
Yescarta failed to demonstrate statistical significance on OS in an interim assessment while it was found to have a safety profile in line with prior trials.
Kite CEO Christi Shaw said: "Kite started with a very bold goal: creating the hope of survival through cell therapy.
"The FDA approval brings that hope to more patients by enabling the power of CAR T-cell therapy to be used earlier in the treatment journey."
In 2018, the National Health Service (NHS) England entered an agreement with Gilead to supply Yescarta for adults with large cell lymphoma.
Cell & Gene Therapy coverage on Pharmaceutical Technology is supported by Cytiva.
Editorial content is independently produced and follows the highest standards of journalistic integrity. Topic sponsors are not involved in the creation of editorial content.