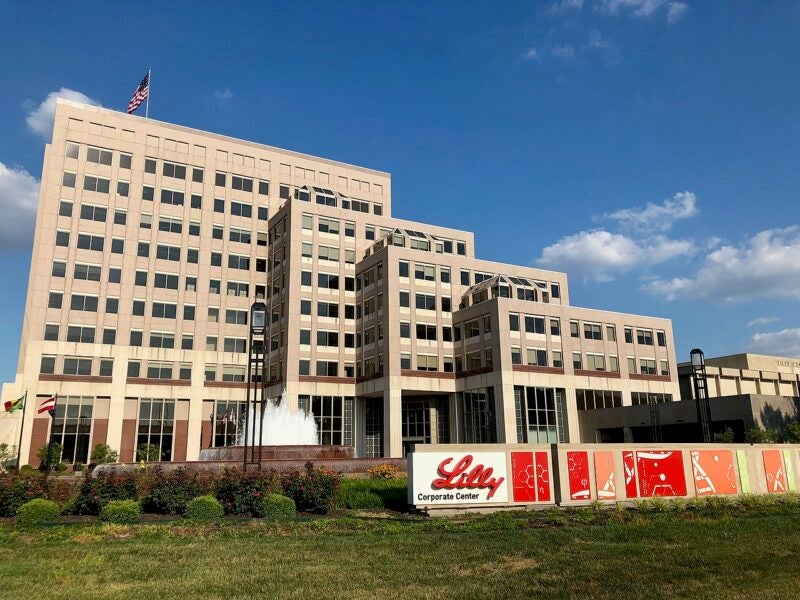 Eli Lilly and Company has reported worldwide revenue of $28.32bn for full-year 2021, indicating a 15% rise against $24.54bn for full-year 2020.
A 10% revenue growth, excluding the Covid-19 antibodies, was recorded during this period.
For the 12 months ending on 31 December 2021, Covid-19 antibodies generated worldwide revenue of $2.24bn compared with $871.2m in 2020. 
In the US, revenue for the full year stood at $16.81bn, representing an 18% rise. This increase was driven by a 19% growth in volume and partially offset by a 1% decline due to reduced realised prices.
Crucial growth products, including Trulicity, Taltz, Verzenio, Jardiance, Olumiant, Retevmo and Emgality contributed to the rise in US volume.
During the year, operating income surged 5% to nearly $6.36bn from $6.06bn in 2020.
Net income and earnings per share (EPS) for the full year declined 10% to $5.58bn and $6.12, as against $6.19bn and $6.79, respectively, in 2020.
Furthermore, the company's worldwide revenue in the fourth quarter (Q4) of 2021 grew 8% to $8bn from $7.4bn during the same quarter last year.
For the quarter, EPS declined by 18% to $1.90 on a reported basis from $2.32 in Q4 2020.
Eli Lilly chair and CEO David Ricks said: "Lilly had a remarkable year of growth and pipeline success in 2021, despite the continued hardships from the pandemic.
"We have tremendous momentum moving into 2022 and beyond with strong revenue expectations, limited patent exposure and an exciting pipeline of potential new medicines, which we hope will give us the opportunity to positively impact millions more lives in meaningful ways."
Last month, the US Food and Drug Administration (FDA) revised authorisations for two monoclonal antibody treatments Lilly and Regeneron to limit their use.