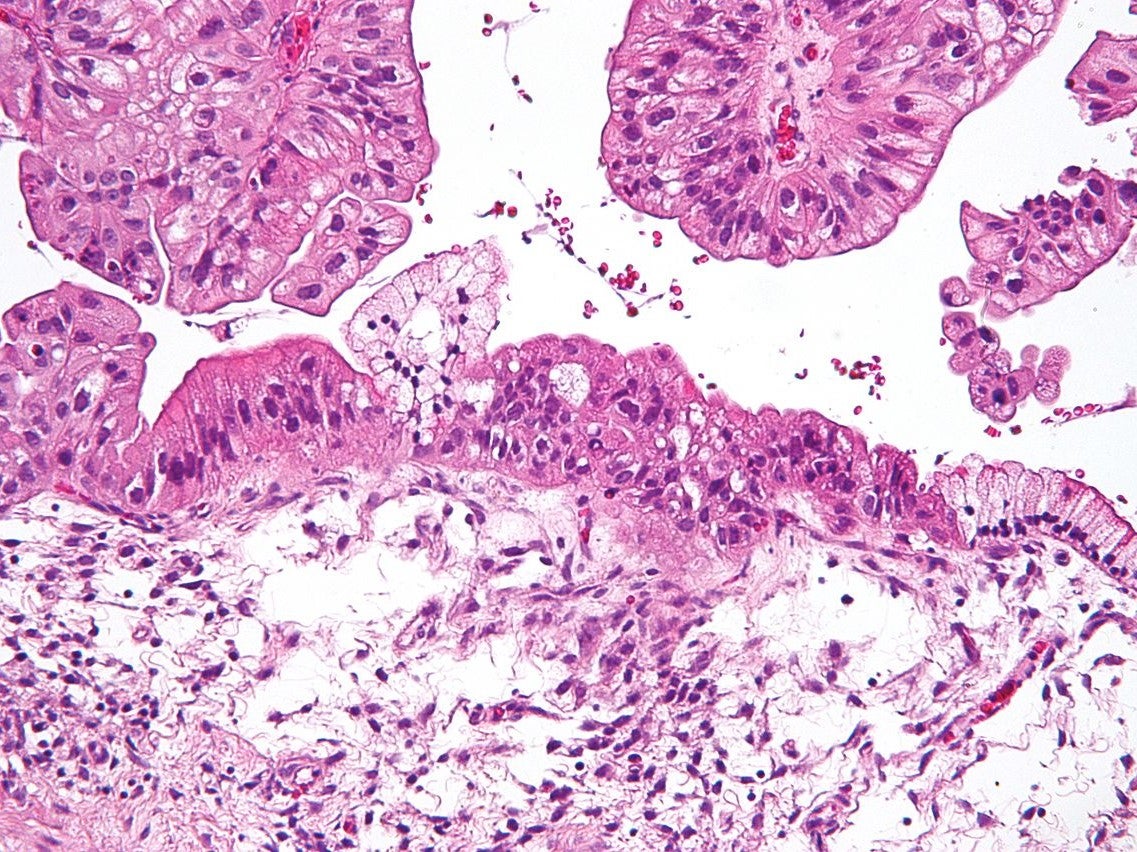 AstraZeneca and Merck have announced that Lynparza (olaparib), the primary product in their ongoing oncology collaboration, has performed better than the standard of care as a first line maintenance treatment for patients with ovarian cancer, regardless of BRCA status.
In the Phase III PAOLA-1 trial, Lynparza combined with bevacizumab, the current standard of care, met its primary endpoint of statistically significant and clinically meaningful improvement in progression-free survival (PFS) compared to bevacizumab alone.
The trial only studied patients who were newly diagnosed with advanced FIGO Stage III-IV high grad serious or endometroid ovarian, fallopian tube or peritoneal cancer who had had either a complete or partial response to first line treatment with both platinum-based chemotherapy and bevacizumab.
AstraZeneca executive vice-president of oncology R&D Dr. José Baselga said: "The positive results from the PAOLA-1 trial demonstrate a clear potential benefit of adding LYNPARZA to the standard treatment bevacizumab for women with advanced ovarian cancer.
"Following positive results from the SOLO-1 trial for women with a BRCA gene mutation, the PAOLA-1 trial marks yet another positive Phase III trial for Lynparza as a first-line maintenance treatment for women with advanced ovarian cancer. We look forward to discussing the results with global health authorities as soon as possible."
Merck chief medical officer, senior vice-president and head of global clinical development Dr Roy Baynes said: "The Phase III PAOLA-1 trial demonstrates Merck and AstraZeneca's continued commitment to improving clinical outcomes for women with advanced ovarian cancer.
"In this co-operative group trial sponsored by Arcagy Research, maintenance treatment with Lynparza when added to a standard-of-care treatment was evaluated in an environment representative of real clinical practice.
"By studying Lynparza in this broader patient population, we have learned more about how it may help even more patients with advanced ovarian cancer in the future."
Full results will be presented at a forthcoming medical meeting.
Lynparza is a PARP inhibitor already approved in 64 countries for maintenance treatment of platinum-sensitive relapsed ovarian cancer, regardless of BRCA status.
The drug is also approved fewer countries, including the US and Japan, for patients with BRCA-mutated advanced ovarian cancer, following response to chemotherapy, as well as germline BRCA-mutated, HER2-negative metastatic breast cancer previously treated with chemotherapy.
The two companies are also currently studying the efficacy of Lynparza in metastatic castration-resistant prostate cancer.