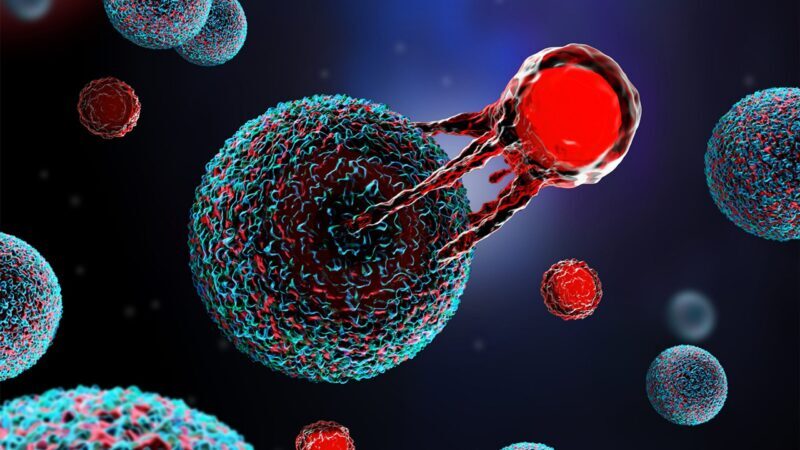 The University of Texas MD Anderson Cancer Center, Invectys and the Cell Therapy Manufacturing Center (CTMC) have entered a strategic partnership to co-develop a compliant and mountable process for human leukocyte antigen (HLA)-G targeted chimeric antigen receptor (CAR) T cell therapy to treat solid tumours.
CTMC is a joint venture between MD Anderson and National Resilience.
The partnership will be based on Invectys's HLA-G platform to progress new CAR T cell therapies until the preclinical development stage with CTMC into initial-phase clinical trials at MD Anderson.
Furthermore, the alliance will combine the technology of Invectys with the cell therapy development and manufacturing capabilities of CTMC and MD Anderson's clinical trial knowledge.
CTMC was launched by merging the complementary expertise of the parties to expedite new cell therapies development and production for cancer patients.
The HLA-G molecule is a key modulator of the human immune system that is usually found during pregnancy when it works to offer protection for the foetus from rejection by the immune system of the mother.
However, it is unusually expressed in cancer, making it a desirable tumour-specific antigen as the tumour cells suppress the innate immune responses of the patient.
Invectys' technology is intended to act on and remove HLA-G-expressing tumour cells, thereby lowering these immunosuppressive effects to reactivate the immune system of the patient.
The company's researchers and the CTMC team will jointly develop a clinical-grade HLA-G targeted CAR T cell therapy for solid tumours that can be manufactured in bulk.
The latest partnership will aid in progressing the therapeutic to a Phase I clinical trial at MD Anderson.
MD Anderson Investigational Cancer Therapeutics professor Aung Naing said: "Immunotherapies have revolutionised the treatment landscape for cancer, but currently approved treatments are able to overcome immune suppression only in limited groups of patients.
"This novel HLA-G technology can revitalise immune cells by identifying and killing solid tumour cancer cells, thereby offering the potential to improve treatment outcomes for a wider group of cancer patients."
In August 2019, MD Anderson and Boehringer Ingelheim partnered to create a joint Virtual Research and Development Center for oncology research.
Cell & Gene Therapy coverage on Pharmaceutical Technology is supported by Cytiva.
Editorial content is independently produced and follows the highest standards of journalistic integrity. Topic sponsors are not involved in the creation of editorial content.