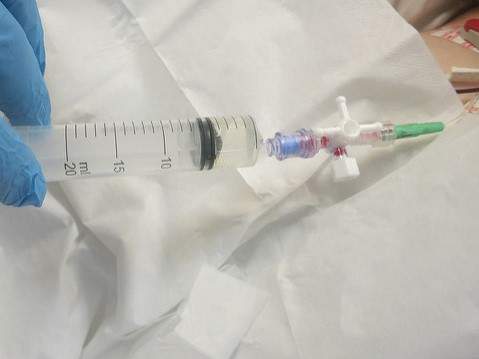 Merck has announced the results from its Phase 3 Keynote-407 trial that suggest combining its Keytruda therapy with carboplatin-paclitaxel or nab-paclitaxel chemotherapy extends the primary end points of overall survival and progression-free survival for lung cancer patients, compared with treatment with chemotherapy alone.
The Keynote-407 trial is a randomised, double-blind, placebo-controlled study of 560 untreated patients with metastatic squamous non-small cell lung cancer (NSCLC), the most common form of lung cancer.
Keytruda is a humanised monoclonal antibody that improves the ability of the body's immune system to help detect and fight tumour cells.
It is called an anti-PD-1 therapy because it works by blocking the interaction between programmed cell death protein 1 (PD-1), a cell surface receptor that contributes to down-regulating the immune system and suppressing T cell inflammatory activity, and programmed death-ligand 1 (PD-L1) and programmed death-ligand 2 (PD-L2), which suppress the immune system and inhibit the activation of T lymphocytes to combat cancerous cells.
The trial is one of the more than 750 trials Merck is undertaking to study Keytruda's effectiveness across cancer and treatment settings.
Merck Research Laboratories president Dr Roger M Perlmutter said: "As first-line treatment, Keytruda in combination with traditional chemotherapy has now demonstrated an improved survival benefit, compared to chemotherapy alone, in metastatic lung cancer patients with squamous histology."
"We look forward to presenting the overall survival and progression-free survival findings from Keynote-407 at the 2018 ASCO Annual Meeting, and are grateful to the patients and investigators for their important contributions to this pivotal study."
The company has already submitted its Biologics Licence Application to the US Food and Drug Administration, but this new data will be shared with the organisation.