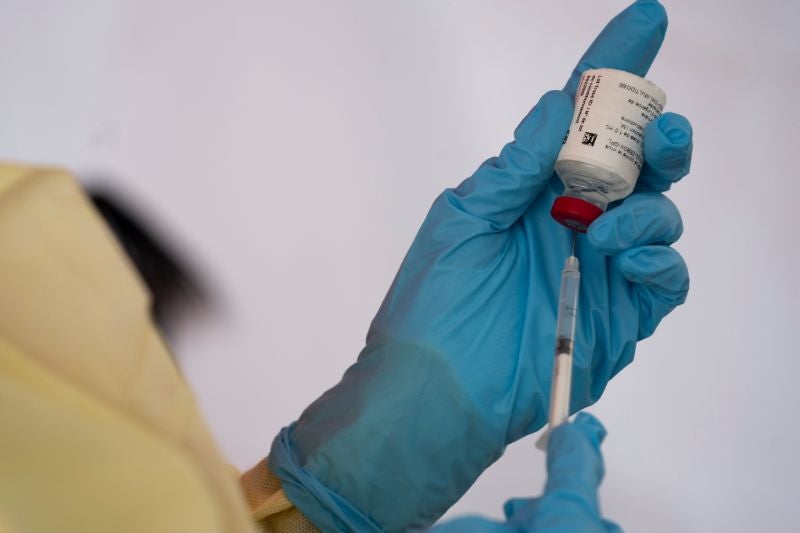 Merck (MSD) has received approval from four African countries for its Ervebo vaccine to prevent disease caused by Zaire ebolavirus.
Currently, the Democratic Republic of the Congo (DRC), Burundi, Ghana and Zambia have licensed the Ebola Zaire Vaccine, Live, with additional countries in Africa expected to register the vaccine in the coming weeks.
The licensing allows Merck to stockpile and distribute the vaccine to African countries at risk of Ebola virus disease outbreaks.
An Ebola outbreak is ongoing in the DRC, with more than 290,000 people vaccinated in line with compassionate use protocols.
After Merck makes licensed doses available, the vaccinations in DRC will not require these protocols.
Ervebo's licensing and distribution was facilitated by the prequalification status awarded by the World Health Organization (WHO) last November.
To make registrations possible, WHO worked with the African Vaccines Regulatory Forum (AVAREF), African governments, the European Medicines Agency (EMA) and Merck.
WHO Africa regional director Dr Matshidiso Moeti said: "The rapid approval of the Ebola vaccine by countries in the Africa Region helps ensure this critical prevention tool will be available when and where it is needed most."
Ervebo secured the European Commission conditional marketing authorisation in November, while the US Food and Drug Administration approved the vaccine in December.
In the US, the vaccine is indicated for individuals aged 18 years and older but does not offer protection from other species of Ebolavirus or Marburgvirus.
Merck chairman and CEO Kenneth Frazier said: "While we are far from finished in the Ebola fight, this milestone shows what can be done when we work together to address the most challenging diseases that threaten people and communities."
The company is working towards the production of licensed doses and expects them to be available in the third quarter of this year.
Furthermore, Merck is working with the US government, WHO, UNICEF and Gavi Vaccine Alliance on future, licensed doses use in public health preparedness and Zaire ebolavirus disease response efforts.