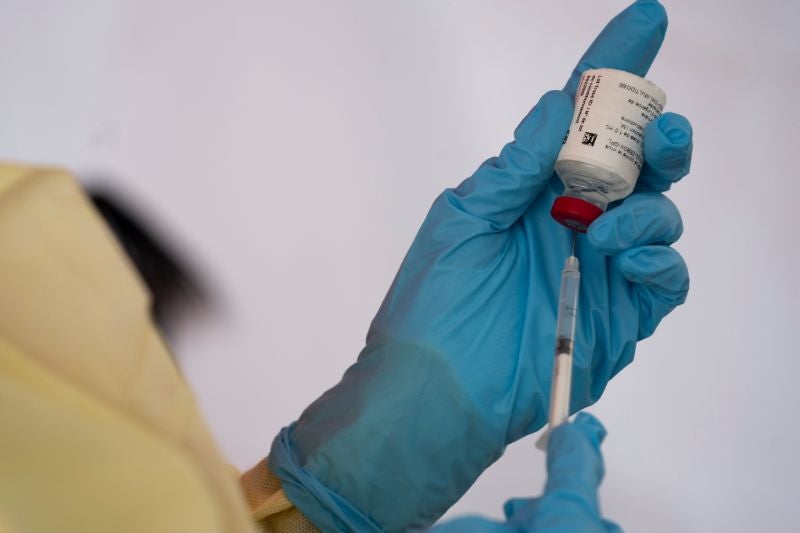 Merck (MSD) has secured conditional approval from the European Commission (EC) to market its Ervebo vaccine for active immunisation against Ebola Virus Disease (EVD) caused by the Zaire Ebola virus.
The V920 Ebola Zaire vaccine received a positive response from the European Medicines Agency (EMA)'s Committee for Medicinal Products for Human Use (CHMP) last month, for use in patients aged 18 years and above.
The EC authorisation will allow marketing of Ervebo in 28 European Union member countries and Iceland, Liechtenstein and Norway.
Furthermore, Merck can now start manufacturing licensed doses of the vaccine in Germany, set to be available in the third quarter of next year.
The company also partnered with the World Health Organization (WHO), the US government and Gavi, the Vaccine Alliance, for improved access to the investigational V920 vaccine in the Democratic Republic of the Congo (DRC).
To support ongoing efforts in the DRC, Merck will produce additional doses over the next year.
Merck is also seeking the WHO seeking prequalification status for the vaccine and filed submissions with several African country National Regulatory Authorities in alliance with the African Vaccine Regulatory Forum (AVAREF).
The vaccine will be registered in multiple markets in Africa if approved.
Merck chairman and CEO Kenneth Frazier said: "We also look forward to continuing to work with the FDA and the African countries on their regulatory reviews over the coming months and with the WHO on vaccine prequalification, which will help broaden access to this important vaccine for those who need it most."
Ervebo also received priority review status from the US Food and Drug Administration (FDA). The regulator is expected to provide a decision in March next year.
Earlier this month, Janssen Pharmaceutical submitted applications to the EMA for approval of a vaccine regimen to prevent EVD by Zaire Ebola virus.