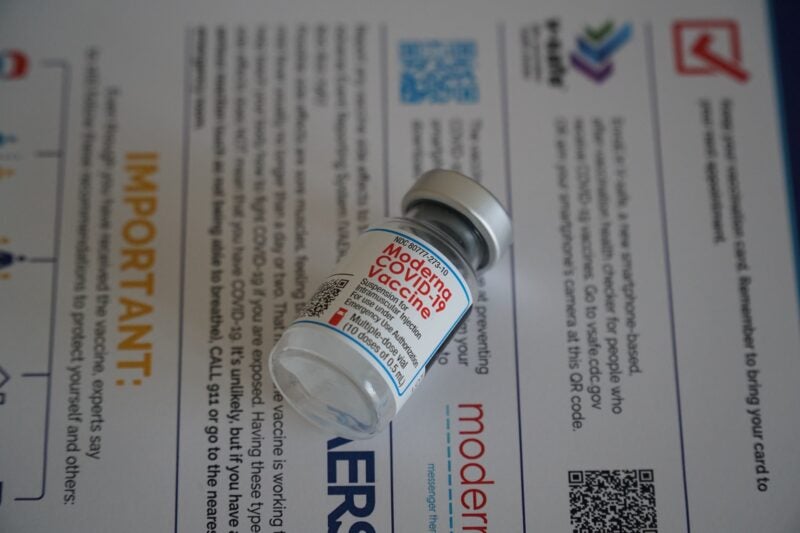 Moderna has sought a variation to the conditional marketing authorization (CMA) from the European Medicines Agency (EMA) for assessing a 25µg two-dose series of its Covid-19 vaccine, Spikevax (mRNA-1273), in children aged six months to below six years in the European Union (EU).
Currently, the company is seeking similar authorisations from various other regulatory agencies and is based on a 25μg initial vaccine regimen of the vaccine.
According to positive interim data from the Phase II/III KidCOVE clinical trial, the vaccine demonstrated a strong neutralising antibody response in subjects aged six months to below six years following the initial vaccine regimen and a favourable safety profile.
In addition, the antibody titers in the pre-specified six months to 23 months and two years to under six years age sub-groups matched the statistical requirements for resemblance to the adults in the COVE Study, meeting the trial's primary goal.
An initial efficacy assessment on cases mostly gathered during the Omicron wave showed vaccine efficacy was 51% for individuals aged six months to less than two years and 37% for two to under six years.
The tolerability profile was in line with those seen in individuals aged six years and above.
The vaccine previously obtained CMA from the European Commission (EC) following a recommendation from the European Medicines Agency's Committee for Medicinal Products for Human Use and is intended for active immunisation to prevent Covid-19 in people aged six years and above.
Furthermore, a booster dose is indicated for use in people of the age 18 years and above for a minimum of three months following the second dose.
Moderna CEO Stéphane Bancel said: "We are proud to announce this filing for the use of our Covid-19 vaccine in children six months to under six years of age in the European Union.
"We believe our vaccine will be able to safely protect this important age group against SARS-CoV-2, which is vital in our continued fight against Covid-19 and will be particularly welcomed by the parents and caregivers of these children."
Currently, the company is assessing booster vaccine doses for all paediatric subjects.
Moderna and Rovi Pharma recalled a batch of 764,900 doses of Spikevax in April this year.