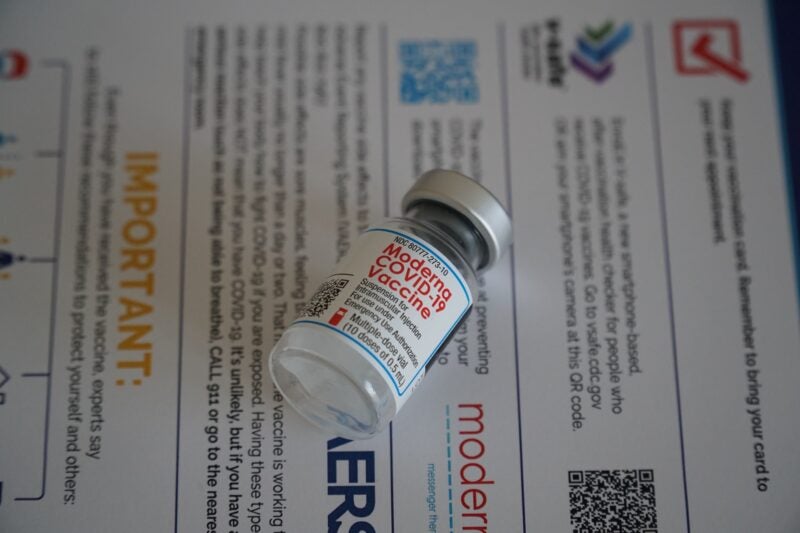 Moderna has received provisional registration from the Australian Therapeutic Goods Administration (TGA) for its messenger RNA (mRNA) Covid-19 vaccine, Spikevax, for kids aged six months to five years.
The 25µg two-dose vaccine regimen is indicated for active immunisation for the prevention of Covid-19.
So far, children of this age group were not eligible to receive Covid-19 vaccines in Australia.
According to positive interim data from the Phase II/III KidCOVE clinical trial, the vaccine offered a strong neutralising antibody response in children of the age group of six months to five years following administration of the two-dose initial regimen of the mRNA-1273 vaccine.
Furthermore, the vaccine showed a favourable safety profile in these subjects.
In the pre-specified six- to 23-months and two- to five-year sub-groups, the antibody titers met the statistical requirements for similarity to the adults in the COVE trial, which met the primary goal.
Initial efficacy analysis on Covid-19 cases obtained, when the Omicron variant of the virus was predominant, showed that efficacy estimates against Omicron in the children of this age group were in line with those in adults following two vaccine doses.
The KidCOVE trial is being carried out in partnership with the National Institutes of Health (NIH) unit National Institute of Allergy and Infectious Diseases (NIAID).
On obtaining the Australian Technical Advisory Group on Immunisation (ATAGI) recommendation, Moderna will support the government to implement the Covid-19 programme for implementation in children aged six months to five years.
The latest development comes after the vaccine received approvals in Canada, the US, Argentina, Israel and Taiwan for use in children of this age group.
Moderna Australia and New Zealand general manager Michael Azrak said: "The continued evolution of Covid-19 represents an emergent threat to global public health, including young children.
"Since the onset of the pandemic, we have worked with a deep sense of responsibility to deliver on the promise of mRNA science to all Australians.
"The approval from TGA helps extend an opportunity to all parents and caregivers in Australia to protect their young children against SARS-COV-2."
Cell & Gene Therapy coverage on Pharmaceutical Technology is supported by Cytiva.
Editorial content is independently produced and follows the highest standards of journalistic integrity. Topic sponsors are not involved in the creation of editorial content.