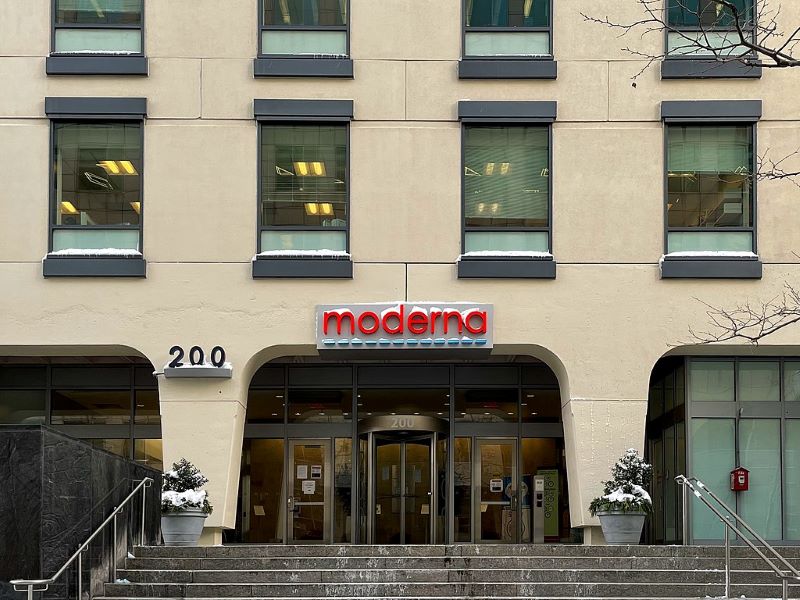 Moderna has entered an agreement in principle with the UK government to set up a new messenger ribonucleic acid (mRNA) vaccine manufacturing facility in the country.
The mRNA Innovation and Technology Center is anticipated to offer access to quick pandemic response expertise and respiratory virus vaccine candidates of the company.
In partnership with the UK government, Moderna plans to produce mRNA vaccines domestically, including those against Covid-19, respiratory syncytial virus, seasonal influenza and other vaccines at the manufacturing site.
To provide the UK with direct access to quick pandemic response expertise, the centre is expected to be launched on an urgent basis.
It will also support the country in its international efforts as part of its '100 Days Mission' to lessen the impact of pandemics in the future.
Furthermore, the centre will be able to ramp up manufacturing quickly in cases of a health emergency to boost the UK's capacity to respond to future pandemics.
Construction of the centre is anticipated to begin this year with the first mRNA vaccine expected to be produced in the UK in 2025.
The establishment of the facility will also create job opportunities.
Furthermore, through investments in research and development (R&D) activities, Moderna intends to extend its presence in the region which could complement its international R&D activities. 
Moderna is currently partnering with the National Institute for Health Research (NIHR) on a Phase III clinical trial of its bivalent Omicron-containing booster candidate (mRNA-1273.214) in the UK.
Meanwhile, the UK government has procured 60 million doses of Moderna's Covid-19 vaccine, which could include authorised booster vaccine candidates for supply this year and next year.
Moderna CEO Stéphane Bancel said: "We are excited to be able to continue our collaboration with the UK government and Vaccine Taskforce with this new mRNA Innovation and Technology Center in the UK.
"We are committed to global public health, and as we continue to expand internationally, we are pleased to bring local mRNA manufacturing to the UK."
Earlier this month, Moderna and the European Commission signed an agreement to amend their initially agreed contractual supply schedules for the former's Covid-19 vaccine booster product (Spikevax, mRNA-1273) or updated booster vaccine candidate.
Cell & Gene Therapy coverage on Pharmaceutical Technology is supported by Cytiva.
Editorial content is independently produced and follows the highest standards of journalistic integrity. Topic sponsors are not involved in the creation of editorial content.