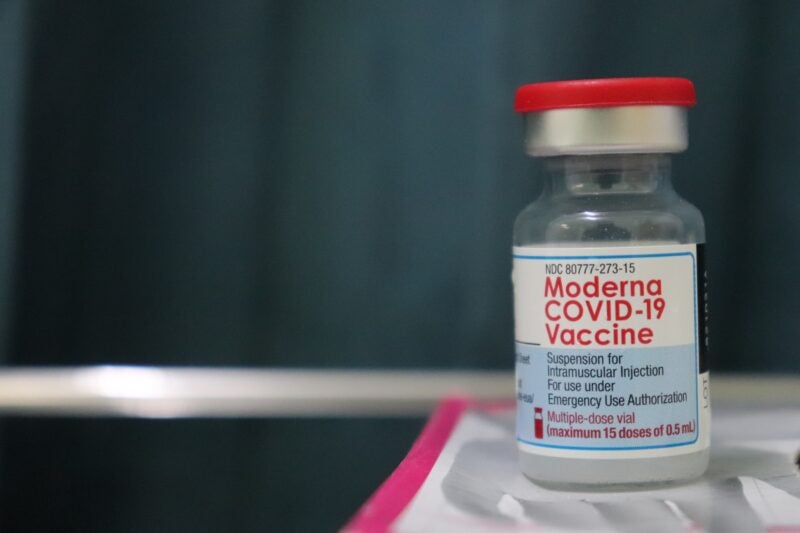 The Government of Colombia has entered a new supply agreement to procure an additional 10.8 million doses of Moderna's Covid-19 vaccine Spikevax.
Spikevax obtained emergency use authorization (EUA) from the Colombian National Institute for Food and Drug Surveillance (Invima) for active immunisation to prevent Covid-19 in people aged 12 years and above.
The latest deal follows a supply agreement for the messenger ribonucleic acid (mRNA) vaccine signed in February last year to purchase ten million vaccine doses.
The doses under the prior deal were delivered to the country last year itself.
According to the latest agreement, the company anticipates supplying one million doses of the vaccine in the first quarter of this year.
Another six million and 3.8 million doses will be supplied in the second quarter and third quarter of this year, respectively.
Moderna CEO Stéphane Bancel said: "We thank the Government of Colombia for their continued collaboration, support, and trust in our Covid-19 vaccine.
"Covid-19 vaccines continue to be our best tools in helping to end the Covid-19 pandemic."
Recently, the company entered a new supply agreement with the Government of Chile to supply two million doses of its Covid-19 booster vaccine or an updated booster vaccine candidate, on obtaining authorisation.
Moderna plans to commence supply of agreed vaccine doses under this deal this month, pending receipt of emergency use authorization in the region.
Prior to this development, the US Food and Drug Administration (FDA) approved Moderna's Biologics License Application for its vaccine for usage in individuals aged 18 years and above.
The full approval is based on the entirety of scientific data submitted by the company in its submission package.