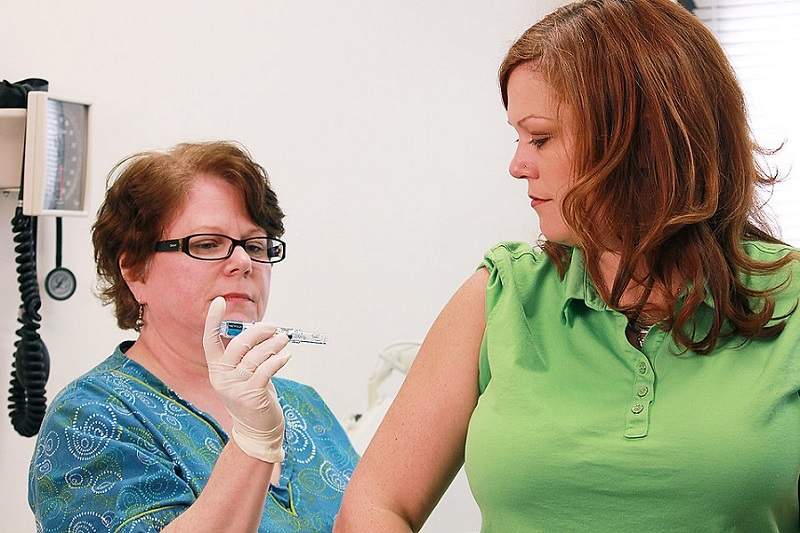 Needle-free delivery could be more effective than conventional methods of vaccine administration, according to the findings of a Zika virus vaccine clinical trial.
Aside from offering a more comfortable vaccination, studies have suggested that needle-free administration could boost the effectivity of DNA vaccination, with trials of needle-free devices shown to produce a higher immune response than the use of a needle and syringe. DNA-based Zika vaccines, of which there are several in clinical trials globally, contain reproduced sections of the Zika virus genome to produce an immunological response.
The Phase I clinical trial of two Zika virus DNA vaccine candidates, published in The Lancet medical journal, included the use of a needle-free device developed by PharmaJet, which delivers the vaccine using a jet of pressurised fluid to penetrate the skin.
In the case of one of the vaccine candidates, VRC5283, all participants who received the vaccine by needle-free injection in split doses had positive antibody responses, compared to 77% of those who received that same vaccine through single-dose needle and syringe administration and 93% through split-dose needle and syringe administration.
Fourteen out of 14 participants who received the vaccine by needle-free injection in split doses also had the highest T-cell (a type of white blood cell) response, and the antibody titer (a test that measures the level of antibodies) was six times higher than that after single-dose delivery via needle and syringe.
Such devices are thought to provoke a better immune response compared to a needle and syringe due to an increased dispersion of the vaccine in their administration.
This evidence suggests that needle-free technology, which has already been used in the administration of polio, flu and measles vaccines, could provide a simpler and more effective method of vaccine administration.
Needle-free technology has been a topic of discussion for several years, with drug delivery systems including nanopatches, microneedles and oral vaccinations thought to have the potential to provide simpler methods of mass immunization and avoid the risks associated with infected needles. If proven to offer more effective administration of vaccinations, such technology could become a viable alternative to conventional methods.
The Zika vaccine has advanced to Phase II efficacy testing.
Over 700,000 cases of Zika virus, spread by some species of aedes mosquitos, have been reported in the Americas since 2015, with cases also recorded in the Pacific Islands, the Caribbean, Africa and parts of South and South East Asia.