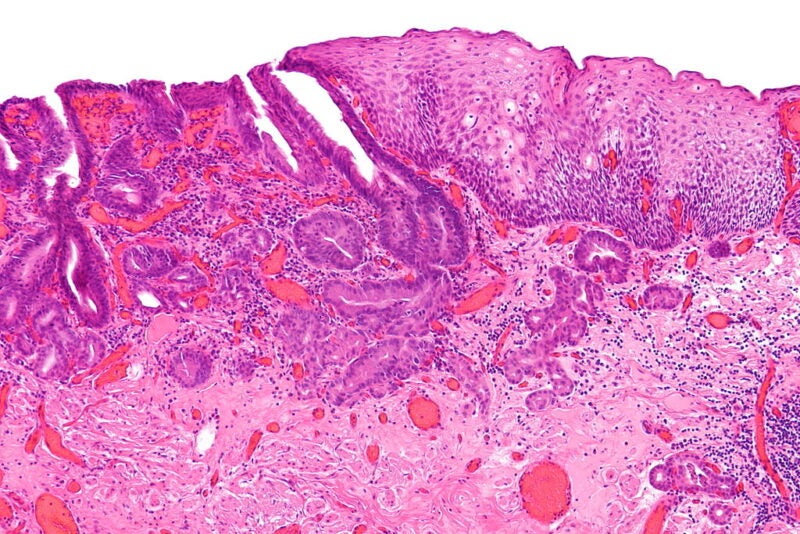 The National Institute for Health and Care Excellence (Nice ) in the UK has recommended Bristol Myers Squibb's (BMS) nivolumab (Opdivo) plus chemotherapy as an option for patients with advanced or metastatic gastric, gastro-oesophageal junction or oesophageal adenocarcinoma.
As per the final draft guidance issued by the health institute, the treatment is intended for usage in such untreated HER2-negative cancers and if the tumour expresses PD-L1.
Additionally, the recommended dose of nivolumab is 360mg administered every three weeks or 240mg every two weeks.
According to clinical data, nivolumab plus chemotherapy showed to boost the time before the worsening of cancer and also enhanced life expectancy.
The combination therapy could enable 8% of the individuals to attain durable remission versus 4% at present.
A targeted immunotherapy, nivolumab can detect and bind to programmed death-1 receptor (PD-1) protein.
The PD-1 protein can switch off the immune system of the body.
By binding to PD-1, nivolumab hinders its action, permitting the immune system to progress to fight the gastric, oesophageal or gastro-oesophageal junction cancer cells.
With the latest development, nearly 3,000 individuals could be eligible to receive this combination treatment for treating rare gastroesophageal cancer types.
NICE medicines evaluation interim director Helen Knight said: "The combination of nivolumab plus chemotherapy not only has the potential to slow the disease down and extend life for people with these forms of cancer, but there is some promise of long-term remission.
"We know there is a significant impact on the quality of life for people with these forms of advanced cancer and therefore I'm delighted that we have been able to recommend this innovative treatment for people with these rare forms of gastroesophageal cancer."
Prior to this development, the UK NICE recommended Takeda's mobocertinib (Exkivity) for treating advanced lung cancer.