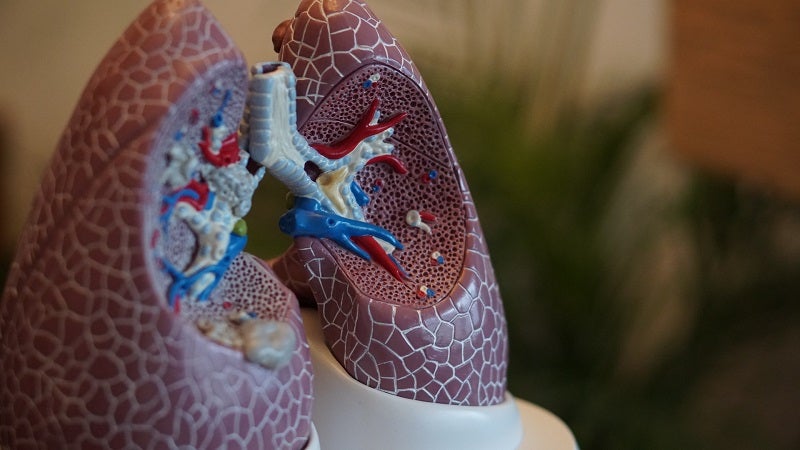 The UK National Institute for Health and Care Excellence (Nice) has issued final guidance recommending using Takeda's mobocertinib (Exkivity) to treat advanced lung cancer.
Mobocertinib has been recommended to treat epidermal growth factor receptor (EGFR) exon 20 insertion gene mutation-positive advanced non-small-cell lung cancer (NSCLC) patients who have previously received platinum-based chemotherapy.
The new targeted therapy will be given as four capsules a day at home.
It specifically targets the mutation to slow down the cancer cells' growth.
The therapy was found to be well tolerated by patients in clinical trials.
Indirect comparisons suggest that mobocertinib increases overall survival (OS) by more than three months.
NICE medicines evaluation interim director Helen Knight said: "This is the first treatment approved by NICE that targets this specific gene mutation in people with advanced non-small-cell lung cancer.
"The evidence shows it not only extends people's lives but also extends how long people have before their cancer gets worse."
Mobocertinib was licensed through Project Orbis, which is an international programme designed to review and approve cancer drugs.
According to NICE, no standard treatment is currently available for exon 20 insertion mutation-positive NSCLC patients.
This rare and aggressive lung cancer is said to be more commonly found in women and individuals from East Asian family backgrounds, and those who do not smoke.
Last month, NICE recommended zanubrutinib (Brukinsa) as an option for the treatment of people with Waldenstrom's macroglobulinaemia (WM).