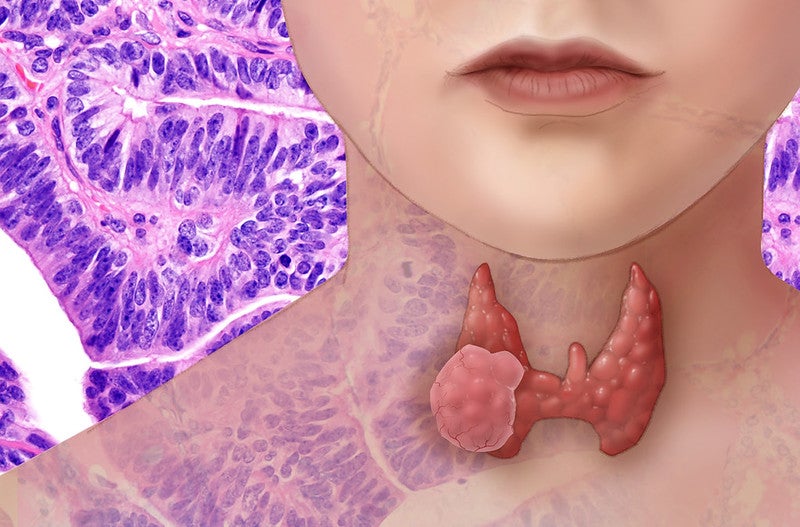 The UK's National Institute for Health and Care Excellence (NICE) has recommended Eli Lilly's selpercatinib to treat some individuals with a kind of advanced thyroid cancer.
With the latest development, selpercatinib is currently available through the Cancer Drugs Fund.
This fund aids in offering access to new potential drugs as an option for individuals with advanced thyroid cancer that harbour alterations in the RET gene.
Selpercatinib obtained approval for the treatment of rare, advanced thyroid cancer patients if they require further medicines after preliminary treatment.
This comprises adult advanced RET fusion-positive thyroid cancer patients who require systemic treatment following lenvatinib (Lenvima, Kisplyx) or sorafenib (Nexavar).
The drug is also intended for advanced RET-mutant medullary thyroid cancer (MTC) patients aged 12 years and above and require systemic treatment following vandetanib (Caprelsa) or cabozantinib (Cometriq, Cabometyx).
The recommendation by NICE is based on data from the ongoing Phase I/II LIBRETTO-001 clinical trial demonstrating selpercatinib's efficacy in RET-positive advanced solid tumour patients.
Furthermore, the study showed that approximately eight out of ten advanced RET fusion-positive thyroid cancer patients receiving prior therapies responded to selpercatinib.
These subjects were also alive for an average of 20 months with no disease progression.
Approximately seven out of ten medullary thyroid cancer patients who received previous therapies responded to selpercatinib.
On assessing further findings, which demonstrate the drug's effectiveness and cost-efficiency, selpercatinib will be considered for the routine UK National Health Service usage in 2024.
Cancer Research UK policy development head Kruti Shrotri said: "This decision is good news for people affected by these rare and aggressive types of thyroid cancer.
"Because this drug has been approved through the Cancer Drugs Fund, patients who could benefit from it in England will be able to access it quickly while more evidence is gathered on its effectiveness."
Marketed as Retevmo in the US, selpercatinib obtained the Food and Drug Administration (FDA) approval to treat adults and paediatric patients with advanced RET-driven lung and thyroid cancers.
In August, the NICE recommended Lilly's abemaciclib as an option for adults with hormone receptor-positive, human epidermal growth factor receptor 2-negative breast cancer that has spread to other body parts.