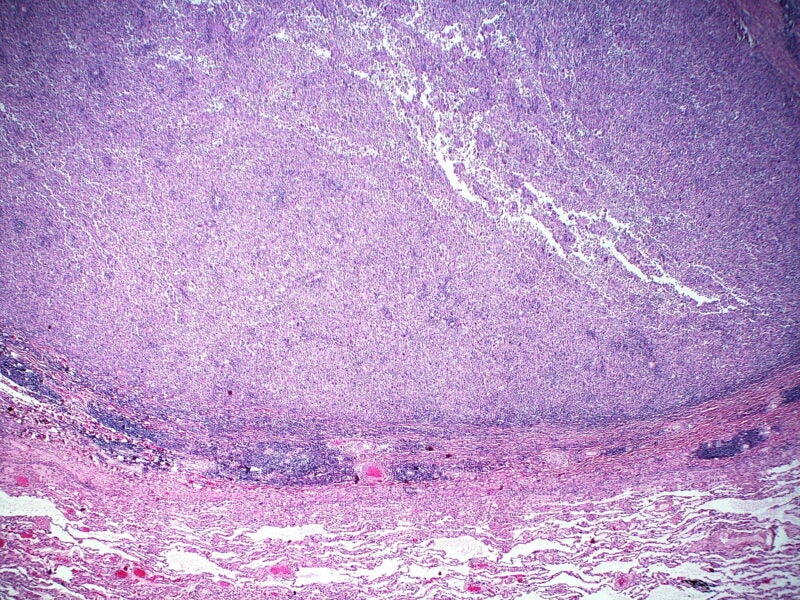 The UK National Institute for Health and Care Excellence (NICE) has granted approval for a combination of pembrolizumab (Keytruda) plus chemotherapy drugs, carboplatin and paclitaxel, to treat a type of non-small cell lung cancer (NSCLC), according to an announcement. 
With the approval, the new therapy combination will be routinely offered on the National Health Service (NHS) in England.
Earlier, the combination treatment was available in England through the Cancer Drugs Fund, which provides new therapies access to people while additional data on their durable benefits are gathered.
The latest decision comes after pembrolizumab plus chemotherapy drugs, pemetrexed and cisplatin, obtained approval for the treatment of patients with a different type of NSCLC last year.
The combination therapy was offered via the Cancer Drugs Fund after preliminary trial results showed that the addition of pembrolizumab boosted survival in patients with untreated, squamous non-small cell lung cancer, which has spread to other body parts.
According to additional assessment, individuals treated with pembrolizumab lived for 17.1 months on average versus 11.6 months for those treated with chemotherapy.
Furthermore, those who were given pembrolizumab had lived longer without cancer progression.
An immunotherapy drug, pembrolizumab improves the ability of the immune system to detect and destroy cancer cells.
It acts by hindering programmed cell death protein 1 (PD-1) from interacting with cancer cells by binding to programmed death-ligand 1 (PD-L1) protein.
Pembrolizumab obtained approval for use in England in 2020 to treat some cancers, based on the PD-L1 status.
In November last year, NICE recommended the use of Kyowa Kirin's Poteligeo (mogamulizumab) for the treatment of ultra-rare blood cancers in adult patients in England and Wales.