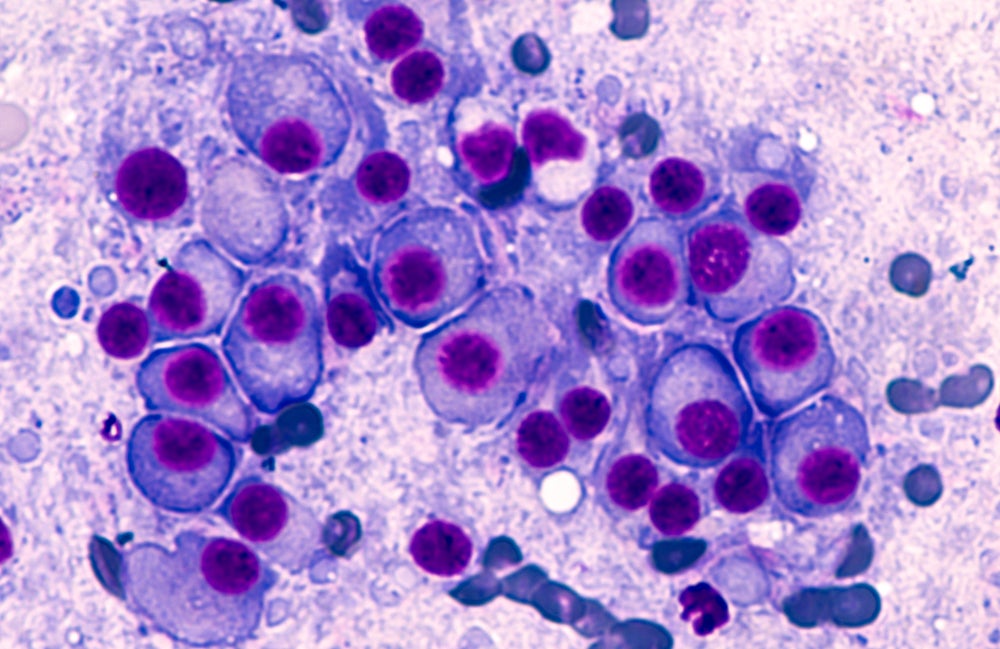 The National Institute for Health and Care Excellence (Nice) has published a final draft guidance recommending the use of Darzalex (daratumumab) with bortezomib and dexamethasone (DVd) for adults with previously treated multiple myeloma. The draft guidance is open for feedback from consultees after which the document and its recommendations will be used to establish the organization's guidance on the use of this combination regimen for patients in the UK's National Health Services.
DVd is currently approved for use in adults with multiple myeloma who have previously been treated with lenalidomide or when lenalidomide is unsuitable as a second treatment. In April 2019, the combination was recommended for use in the same patient population within the Cancer Drugs Fund if certain criteria outlined in the managed access program were met. This latest guidance is based on updated clinical data from this program, including that from the Phase III CASTOR study and from evidence collected through the Systemic Anti-Cancer Therapy dataset (SACT). It follows previous approval for the drug, that targets the highly expressed CD38 molecule in cancer cells, for use as a fourth line of treatment on the NHS.
The newest recommendation by NICE expands the therapy to a wider range of patients who have received differing prior treatments. It joins a range of, usually non-intensive, treatments available through the NHS for managing relapses of myeloma. Myeloma is a treatable but incurable type of bone marrow cancer. GlobalData predicts an increase in disease incidence over the coming years and unequal access to treatments is a current concern.
Relapses also bring resistance to treatment, so the availability of different treatments is important going forward for treating patients.
"DVd is a game-changer for myeloma patients and we're delighted by NICE's decision to make it permanently available to patients on the NHS," said Dr Sophie Castell, chief executive of Myeloma UK, in a statement issued on 24 April.
"Over the past four years, many patients have benefitted from DVd through the Cancer Drugs Fund with some really promising results. The combination has been shown to increase remission times by more than two years on average," Dr. Castell added.