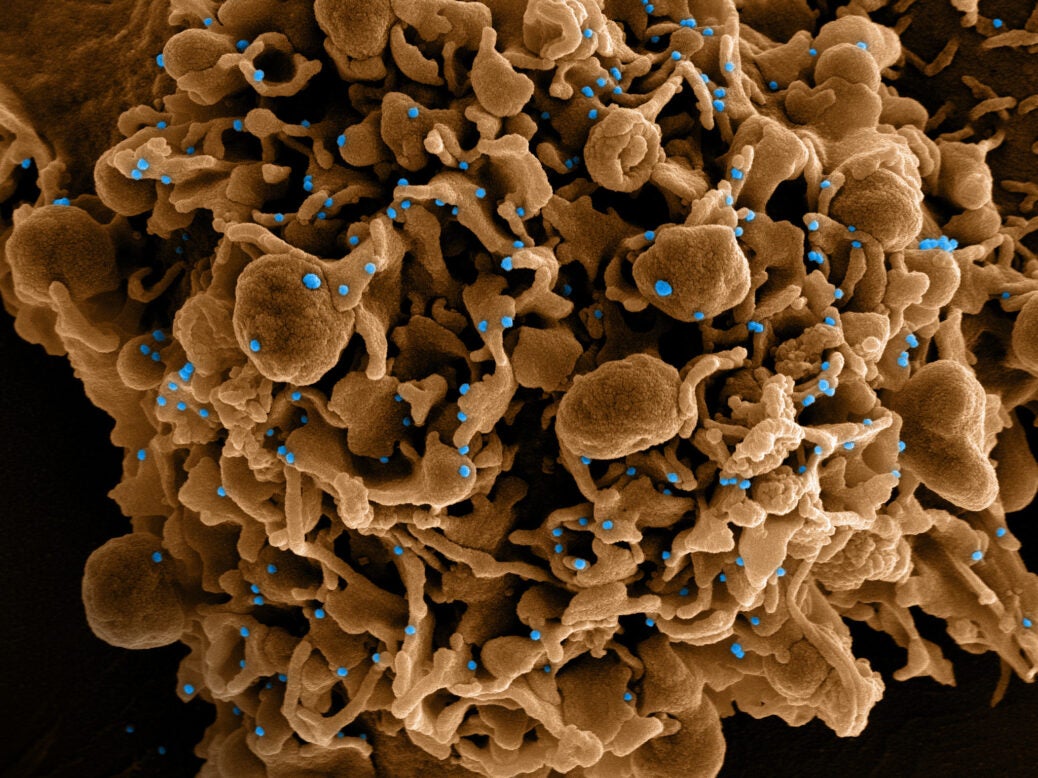 Brii Biosciences has reported that the National Institutes of Health (NIH)'s ACTIV-2 clinical trial in the US completed enrolment for the Phase III part assessing its combination treatment, BRII-196 plus BRII-198, for Covid-19.
Free Case Study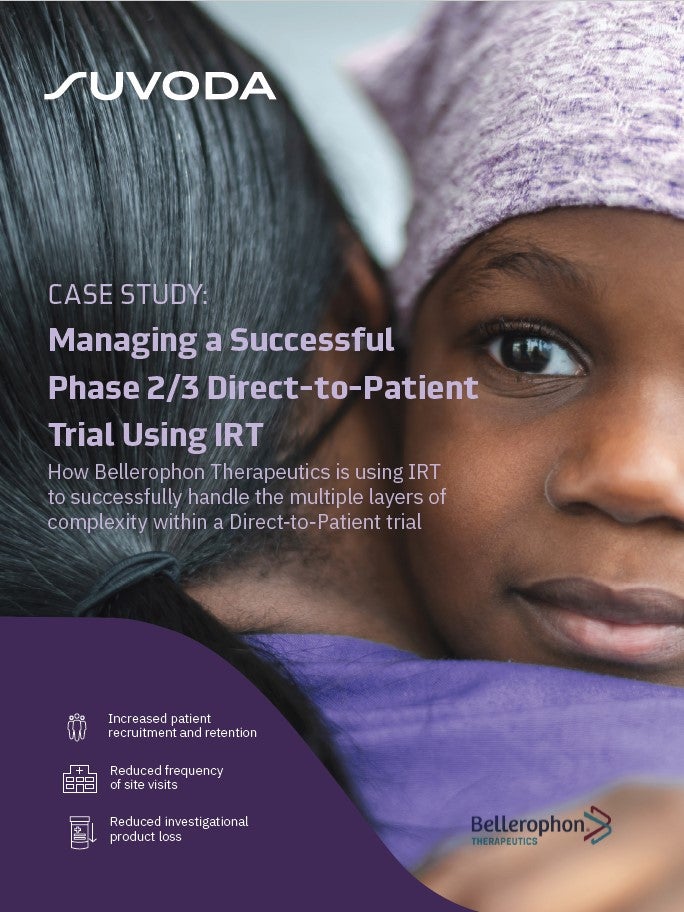 Direct-to-Patient Trials: How IRT Plays an Important Role in Bellerophon's Direct-to-Patient Trials
As the industry strengthens its focus on patient centricity, Direct-to-Patient clinical trials have emerged as a popular trial design that have the potential to increase patient recruitment and retention. IRT plays a crucial role in the success of a Direct-to-Patient trial. Because drug supplies are being managed and shipped from distribution facilities directly to patients' homes, a sponsor must have a high-quality system in place to accurately track the chain of custody, ensure patient-blinding and handle other logistical challenges. What You Will Learn Benefits and challenges associated with the Direct-to-Patient model Bellerophon's top considerations when implementing this trial design How IRT can equip study teams to successfully track chain of custody, ensure patient blinding, and handle logistical challenges
by Suvoda
Obtained from convalesced Covid-19 patients, BRII-196 and BRII-198 are non-competing monoclonal antibodies that neutralise SARS-CoV-2.
Funded by the NIH unit National Institute of Allergy and Infectious Diseases (NIAID), the randomised, blinded, controlled adaptive platform ACTIV-2 master protocol is led by the NIAID-sponsored AIDS Clinical Trials Group.
The trial is analysing the safety and efficacy of various experimental drugs for symptomatic Covid-19 treatment in non-hospitalised adults.
In January this year, the NIH initiated the Phase II/III ACTIV-2 trial of Brii Biosciences' combination therapy.
The Phase III part of the trial will assess the combination treatment in 846 outpatients enrolled at centres in the US, Brazil, South Africa, Mexico and Argentina.
Subjects with symptomatic Covid-19 who are at increased risk of clinical progression are part of the trial.
The combined primary goal of the trial is to evaluate hospitalisations and death in the treatment arm as against placebo following 28 days of therapy.
The progression to the Phase III part comes after the combination met pre-defined, study-defined safety and efficacy goals in the Phase II segment.
After the conclusion of the trial, ACTIV-2 dataset analysis will comprise subjects enrolled between January and July this year, a period when a quick emergence of new SARS-CoV-2 variants was observed worldwide.
Bri Biosciences added that clinical efficacy results of the combination therapy by variant type will be assessed as part of the analysis.
So far, the BRII-196 plus BRII-198 combination was observed to be generally safe and well-tolerated in Phase I and Phase II trials.
Furthermore, the combination demonstrated activity against key SARS-CoV-2 variants of concern, including Alpha, Beta, Gamma, Epsilon and Delta variants during in vitro pseudovirus testing.
A Phase II trial of the combination treatment is underway in China.
In March last year, Brii Biosciences signed a memorandum of understanding with Columbia University to provide funding for research on solutions to treat, prevent and diagnose coronaviruses, including Covid-19.
Free Case Study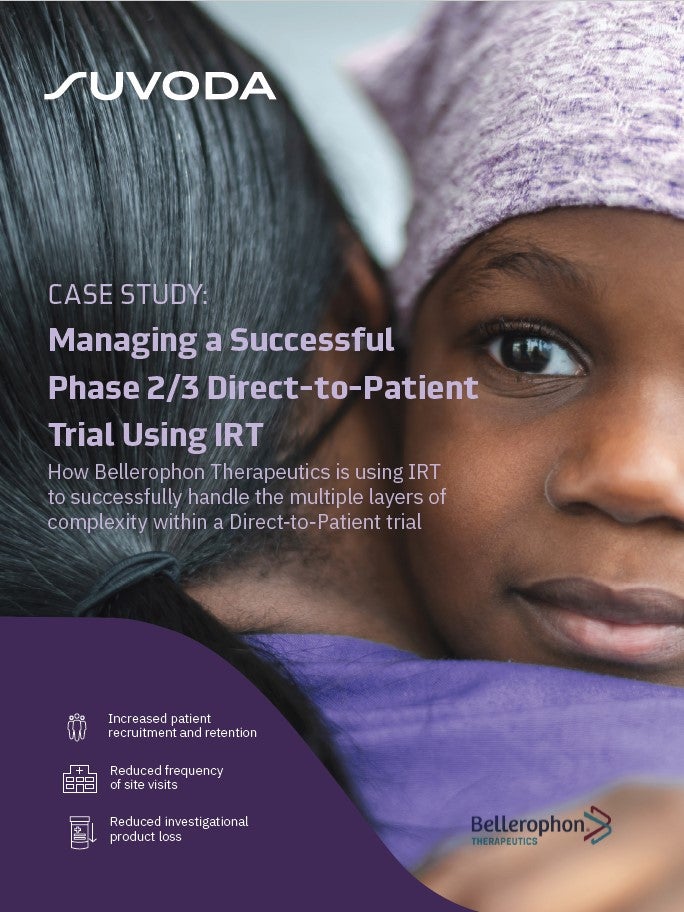 Direct-to-Patient Trials: How IRT Plays an Important Role in Bellerophon's Direct-to-Patient Trials
As the industry strengthens its focus on patient centricity, Direct-to-Patient clinical trials have emerged as a popular trial design that have the potential to increase patient recruitment and retention. IRT plays a crucial role in the success of a Direct-to-Patient trial. Because drug supplies are being managed and shipped from distribution facilities directly to patients' homes, a sponsor must have a high-quality system in place to accurately track the chain of custody, ensure patient-blinding and handle other logistical challenges. What You Will Learn Benefits and challenges associated with the Direct-to-Patient model Bellerophon's top considerations when implementing this trial design How IRT can equip study teams to successfully track chain of custody, ensure patient blinding, and handle logistical challenges
by Suvoda