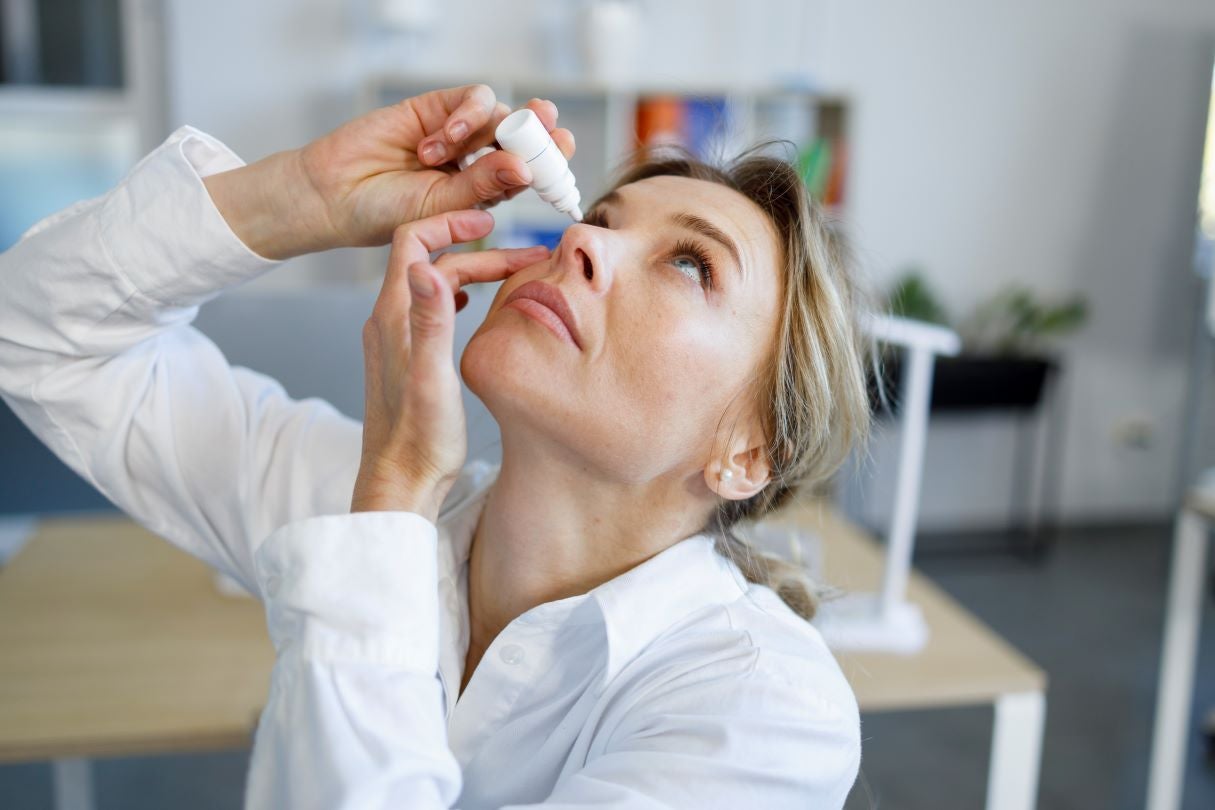 The European Medicines Agency (EMA) accepted Novaliq's marketing authorisation application for CyclASol (cyclosporine ophthalmic solution) 0.1% as a treatment for dry eye disease (DED).
The EMA's Committee for Medicinal Products for Human Use (CHMP) will review the MAA, using the centralised procedure for all 27 member states of the European Union.
In order to determine the drug's approval chances, the CHMP will evaluate results from six clinical trials in CyclASol's clinical development programme. This includes results from the Phase III ESSENCE-2 trial (NCT04523129) that showed that the eye drops had a good tolerability profile, with a clinically meaningful effect on 71.6% of participants in the cyclosporine group.
Germany-headquartered Novaliq received regulatory approval for CyclASol from the US Food and Drug Administration (FDA) as a DED treatment on 30 May. Marketed under the US brand name, Vevye, the drug became the first and only cyclosporine solution approved for the condition with efficacy demonstrated after four weeks of treatment. In the US and Canada, Harrow Health holds the rights to commercialise the DED therapy, as per a July 2023 deal.
CyclASol's mechanism of action works through the binding of cyclosporine to cyclophilin. This complex suppresses a pathological immune response, which prevents ocular inflammation—a major cause of dry eye disease in many patients. The therapy uses Novaliq's EyeSol technology to avoid the need for water-based excipients. The biotech lists the benefits of this approach as increasing the drug's bioavailability and providing a longer residual time on the eye amongst other things.
Novaliq's pipeline currently consists of five DED products and seven candidates for other ophthalmologic conditions. The company is also pursuing research for dermatological treatments through a separate entity Dermaliq. The dermatology clinical programme is currently investigating three drug candidates for androgenetic alopecia, psoriasis, and bacterial skin infections, using its proprietary hyliQ drug delivery technology.
In a press release, Novaliq's CEO Christian Roesky said: "The acceptance of the EU marketing authorisation application is a key milestone in our global efforts to address high unmet needs to better serve patients suffering from dry eye disease.
"We look forward to collaborating with the CHMP throughout the review process and hope to make CyclASol available for patients in Europe."