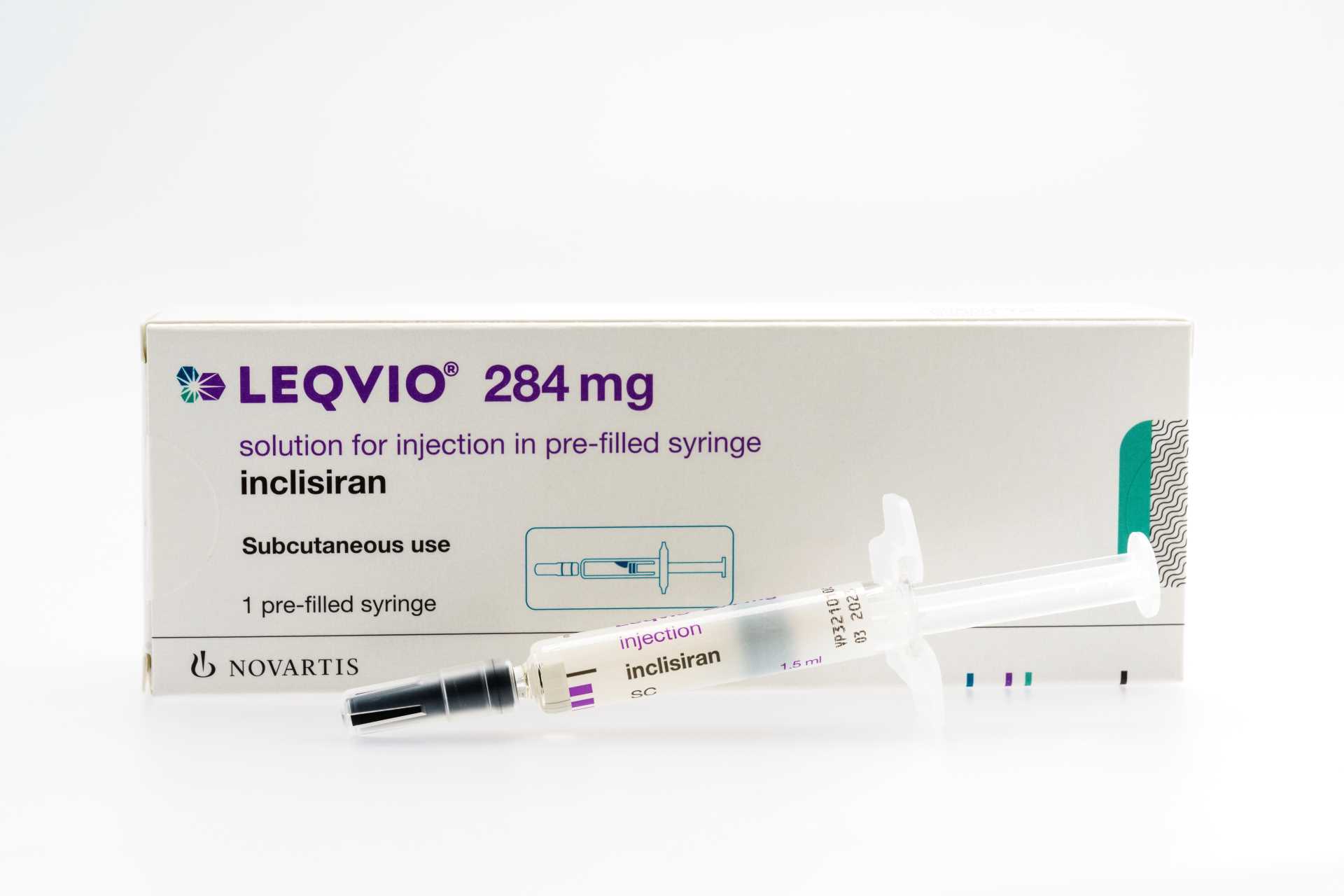 Novartis has signed a commercial agreement with the National Health Service (NHS) in England for the use of its anti-cholesterol drug, Leqvio (inclisiran).
A novel cholesterol-lowering therapy, inclisiran utilises ribonucleic acid interference (RNAi) to boost the ability of the liver to eliminate harmful cholesterol from the blood.
The deal is part of an alliance to launch a new population health management approach to tackle increased low-density lipoprotein (LDL) in eligible atherosclerotic cardiovascular disease (ASCVD) patients in the country.
Long-term elevated LDL cholesterol (LDL-C) is believed to cause ASCVD, Novartis noted.
The agreement comes after the UK's National Institute for Health and Care Excellence (NICE) approved the drug, which will be made available at a discount to its list price.
As per NICE's positive final recommendation, the drug can be used to treat adults within its licenced indication of primary hypercholesterolaemia or mixed dyslipidaemia, with constantly higher LDL-C levels and a history of some cardiovascular events.
Leqvio can be administered as a twice-yearly injection in primary care settings.
Furthermore, it can be used as a monotherapy or along with statins or other cholesterol-lowering treatments.
The approval is based on data from the Novartis' ORION clinical research programme, including Phase III ORION-9, ORION-10 and ORION-11 trials.
These trials enrolled more than 3,600 participants and evaluated the safety, efficacy and tolerability of the drug in reducing LDL-C levels.
Novartis CEO Vas Narasimhan said: "Cardiovascular disease has long been the number one cause of human mortality and this intractable health issue requires a reimagining of how we treat heart health.
"This pioneering collaboration with the NHS in England has the potential to spur a step-change improvement in cardiovascular health across the UK and it demonstrates Novartis' commitment to working with healthcare systems around the world to improve patient outcomes by co-creating novel access solutions for innovative medicines."
Nearly 300,000 patients at increased risk of a second cardiovascular event are anticipated to receive inclisiran over three years, the company added.
Currently, inclisiran is licensed for use in Europe to treat adults with primary heterozygous familial and non-familial hypercholesterolaemia or mixed dyslipidaemia as an adjunct to diet.
Novartis gained rights to inclisiran through its acquisition of The Medicines Company for a total consideration of $9.7bn.