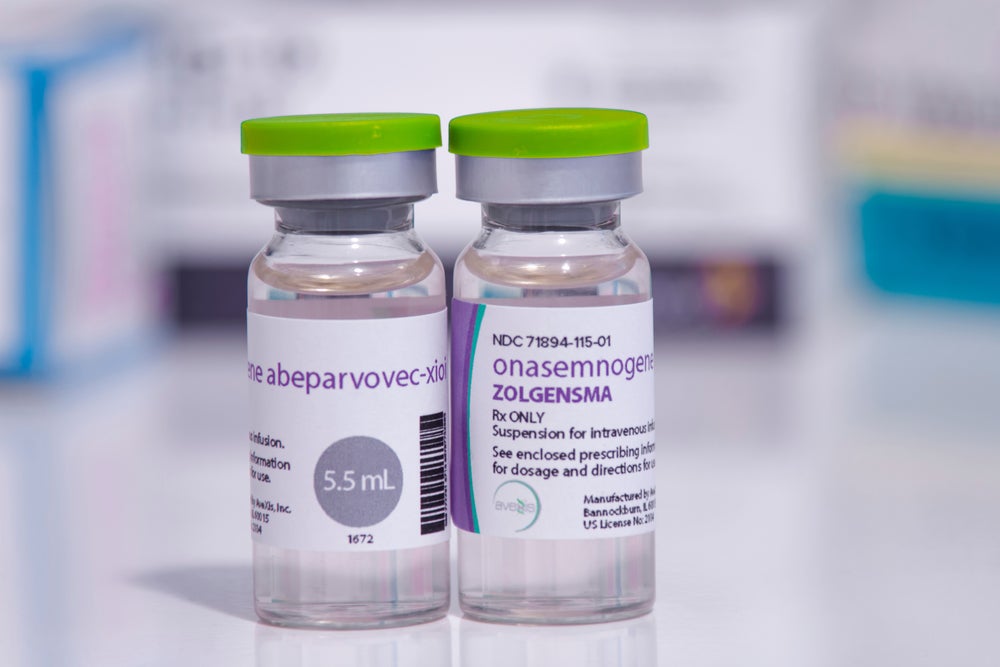 Novartis Gene Therapies' Zolgensma (onasemnogene abeparvovec) will be available for use in the UK's National Health Service (NHS) following recommendations by regulators in England and Wales, as well as Scotland.
Zolgensma, deemed to be the most expensive drug in the world with a list price of £1.79m per dose, will be available through the NHS at an undisclosed discounted price that has been agreed between NHS England and Novartis.
Zolgensma is a single-dose transformative gene therapy that is indicated for type 1 Spinal Muscular Atrophy (SMA). SMA is caused by a defect in the SMN1 gene, which is needed to produce a protein essential for the normal functioning of nerves to control muscle movements. Zolgensma's active ingredient contains a functional copy of SMN1 and it helps restore nerve function.
NHS England chief executive Sir Simon Stevens said: "This deal is a life-changer for youngsters with this cruel disease, and for their families.
"Spinal muscular atrophy is the leading genetic cause of death among babies and young children, which is why NHS England has moved mountains to make this treatment available, while successfully negotiating hard behind the scenes to ensure a price that is fair to taxpayers."
Novartis Gene Therapies UK general manager Sally-Anne Tsangarides said: "We are delighted that NHS England will now make Zolgensma available to the families in England who need it.
"Breathing and feeding independently and developmental milestone achievements, like sitting and standing, seen in infants treated with a one-time dose with Zolgensma in clinical studies are unprecedented in the natural history of the disease. One-time gene therapy also eliminates uncertainty related to treatment compliance over time and is a hugely important step for all those affected."
This NHS England-Novartis deal paved the way for the UK's drug pricing regulator the National Institute for Health and Care Excellence (NICE) to announce draft guidance recommending Zolgensma for NHS use in England and Wales for babies aged up to 12 months with type 1 SMA. The draft guidance is now open for public consultation until 6 April 2021.
NICE has also recommended Zolgensma be made available through the NHS to other children with type 1 SMA who are included in the drug's marketing authorisation; the decision will be made by a national multidisciplinary team. As a result, 80 patients in the UK could potentially benefit from access to Zolgensma annually.
Zolgensma was approved by the European Medicines Agency (EMA) in May 2020 for babies and young children with SMA. This was a year after its US approval.
NICE deputy chief executive and Centre for Health Technology Evaluation director Meindert Boysen said: "The committee concluded that Zolgensma represents an important development in treating SMA which could not only allow babies to gain important motor milestones, such as independent sitting and walking, but for some babies who are diagnosed before they have symptoms, it might come close to being a cure.
"As is the case with many new treatments for very rare diseases, limited evidence means there are uncertainties about the long-term benefits of Zolgensma.
"The collaborative effort of all involved in the evaluation has made it possible to recommend a treatment which, at its list price, is the most expensive drug NICE has ever evaluated, allowing the lives of babies who might otherwise have died before their second birthday to be transformed."
Scotland's healthcare pricing regulator the Scottish Medicines Consortium (SMC) has also recommended Zolgensma for use by NHS Scotland. The gene therapy was considered through the SMC's Patient and Clinical Engagement process.
"This is the first gene therapy the committee has accepted for use by NHS Scotland using our process for medicines for rare conditions, which allows us greater flexibility in relation to cost-effectiveness," said SMC chairman Mark MacGregor. "This medicine has the potential to be life-changing for patients and their families. However, it is extremely expensive for the single dose required, even with the Patient Access Scheme discount offered by the company."
Cell & Gene Therapy Coverage on Pharmaceutical Technology supported by Cytiva.
Editorial content is independently produced and follows the highest standards of journalistic integrity. Topic sponsors are not involved in the creation of editorial content.