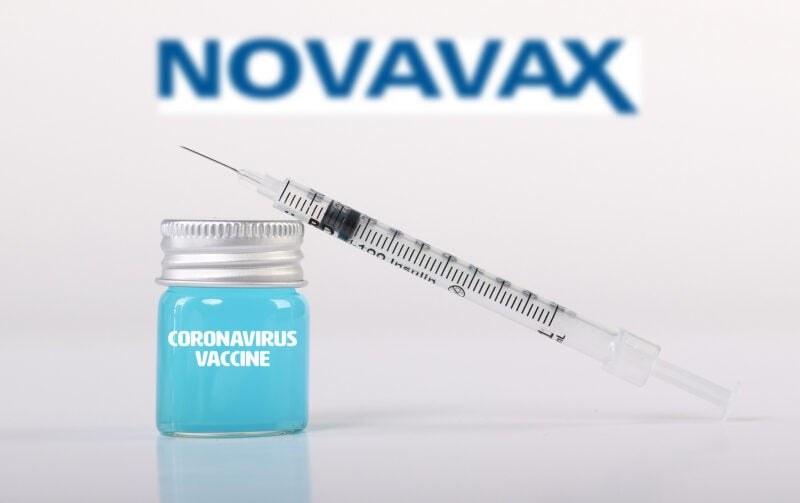 Novavax and Serum Institute of India (SII) have reported that the former's Covid-19 vaccine, NVX-CoV2373, has received full product registration from the South African Health Products Regulatory Authority (SAHPRA), with conditions.
The protein-based vaccine is indicated as a two-dose initial regimen for active immunisation for the prevention of Covid-19 in adults aged 18 years and above.
It is marketed under the brand name Covovax in the country.
The latest development was based on the totality of manufacturing, preclinical and clinical trial findings filed for assessment.
This data also comprises two Phase III clinical trials: a trial in the UK and PREVENT-19 in the US and Mexico.
The PREVENT-19 trial enrolled nearly 29,960 adult participants, while the UK trial had almost 15,000 subjects.
The vaccine showed efficacy, with an encouraging safety and tolerability profile, in the trials. 
Additionally, a reduced number of serious and severe adverse events were reported, which were balanced between the vaccine and placebo arms.
Headache, nausea, arthralgia, myalgia, tenderness/pain at the injection site, malaise and fatigue were observed to be the most prevalent adverse reactions during the trials.
Currently, the vaccine has obtained authorisation in more than 43 countries for use in adults aged 18 and above.
Novavax president and CEO Stanley Erck said: "We are pleased to work with the Serum Institute to offer our protein-based vaccine to the people of South Africa and to support expanded access to an area of the world where vaccination rates are well below public health targets.
"As Covid-19 continues to evolve, having a choice of vaccines is critical to improving vaccination rates."
Earlier this month, the Committee for Medicinal Products for Human Use from the European Medicines Agency recommended expanded conditional marketing authorisation for the Novavax vaccine as a booster in adults.