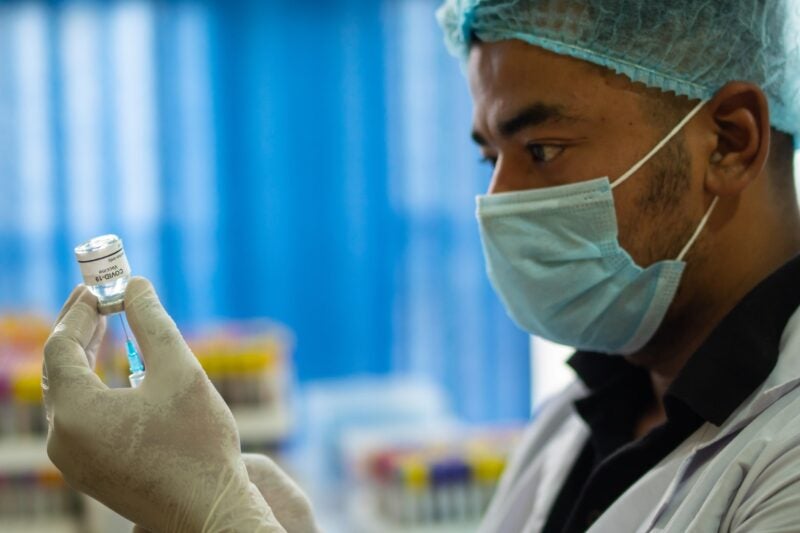 Novavax has obtained emergency use authorization (EUA) for its Covid-19 vaccine, Nuvaxovid (NVX-CoV2373), from the Taiwan Food and Drug Administration for use in people of the age 18 years and above.
The protein-based vaccine is engineered from the genetic sequence of the SARS-CoV-2 virus' initial strain.
Developed utilising Novavax's recombinant nanoparticle technology to generate antigen obtained from the coronavirus spike (S) protein, the vaccine is also formulated with the company's saponin-based Matrix-M adjuvant.
The totality of preclinical, manufacturing and clinical trial findings that were submitted for analysis formed the basis for the EUA.
This data comprises two Phase III clinical trials: PREVENT-19, which enrolled nearly 30,000 adult subjects in the US and Mexico as well as a UK-based trial with 15,000 adults.
The vaccine showed an encouraging safety and tolerability profile in both trials.
There were few serious and severe adverse events reported and were found to be balanced between vaccine and placebo arms.
Novavax and Taiwan have carried out a supply agreement for Nuvaxovid and the vaccine doses for the country would be the first shipment to a nation taking part in the COVAX Facility.
Novavax president and CEO Stanley Erck said: "The authorisation in Taiwan is a testament to our continued global efforts to ensure access to diversified vaccine options.
"As we continue to see surges of Covid-19, we believe that additional vaccine options will bolster the global vaccination rate and help reduce the impact of Covid-19."
Earlier this month, the US FDA's Vaccines and Related Biological Products Advisory Committee (VRBPAC) voted 21 to 0 recommending the EUA grant for Novavax's NVX-CoV2373 for individuals aged 18 years and above.