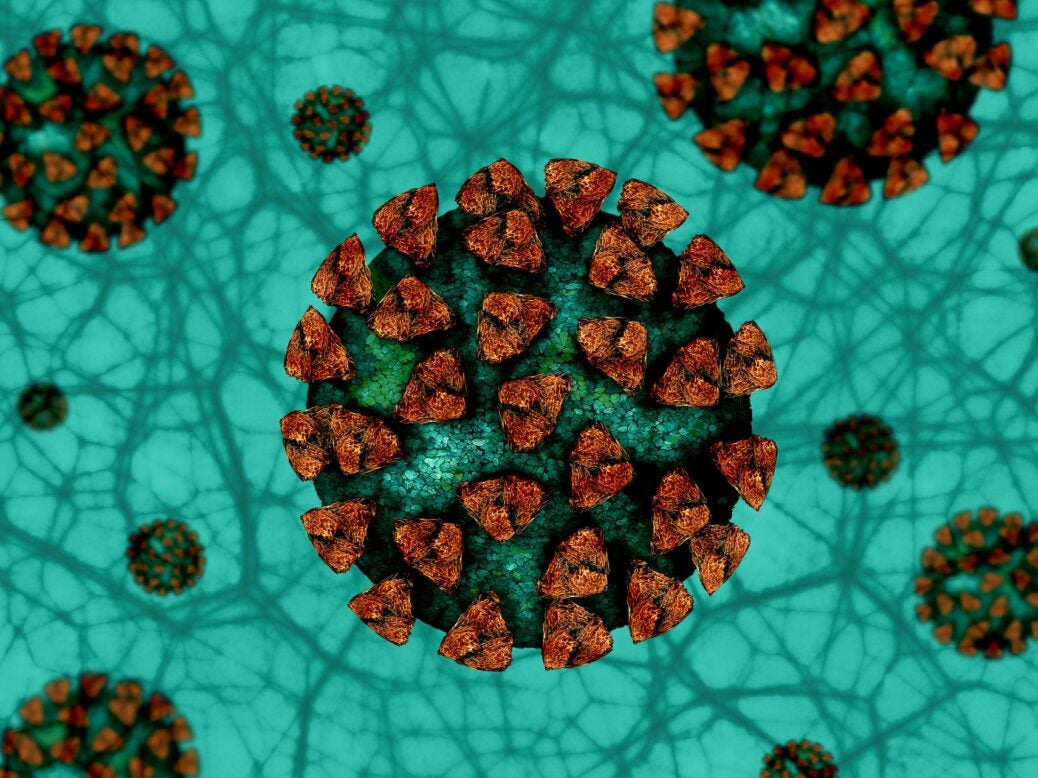 NRx Pharmaceuticals has reported additional data from Phase IIb/III clinical trial where its drug, Zyesami (aviptadil), offered a rise in blood oxygen within a day in critical Covid-19 patients with acute respiratory failure.
Free Case Study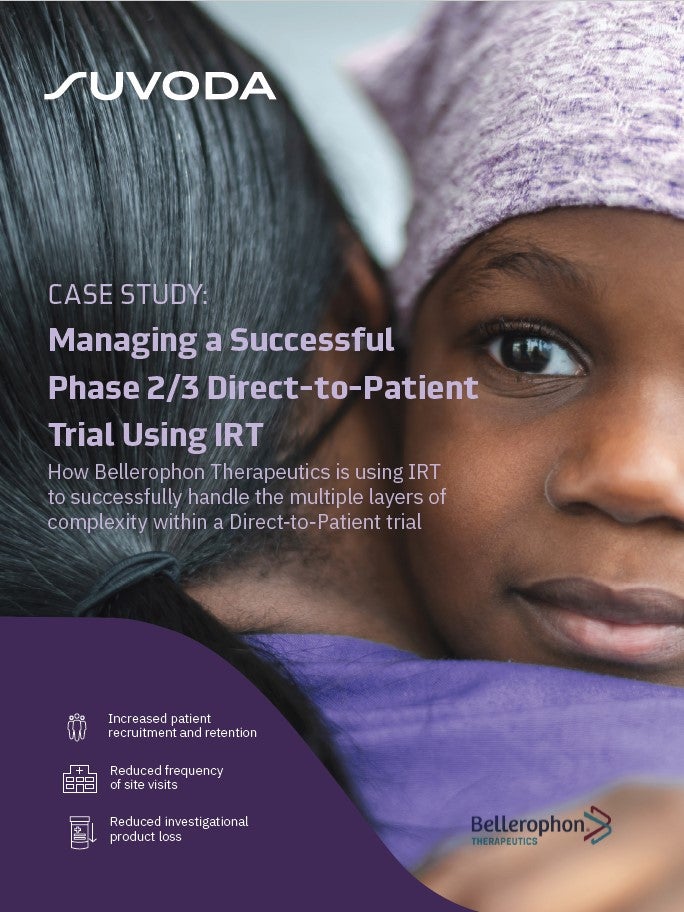 Direct-to-Patient Trials: How IRT Plays an Important Role in Bellerophon's Direct-to-Patient Trials
As the industry strengthens its focus on patient centricity, Direct-to-Patient clinical trials have emerged as a popular trial design that have the potential to increase patient recruitment and retention. IRT plays a crucial role in the success of a Direct-to-Patient trial. Because drug supplies are being managed and shipped from distribution facilities directly to patients' homes, a sponsor must have a high-quality system in place to accurately track the chain of custody, ensure patient-blinding and handle other logistical challenges. What You Will Learn Benefits and challenges associated with the Direct-to-Patient model Bellerophon's top considerations when implementing this trial design How IRT can equip study teams to successfully track chain of custody, ensure patient blinding, and handle logistical challenges
by Suvoda
Zyesami is a synthetic form of vasoactive intestinal polypeptide (VIP), which attaches selectively to the alveolar type II cell (ATII) in the air sac (alveolus) of the lung.
The latest analysis results showed that subjects receiving Zyesami had improvement in blood oxygen, which signifies improved lung function, within a day of commencing therapy.
The average difference in respiratory distress ratio was clinically meaningful and statistically significant between patients receiving aviptadil and placebo, NRx noted.
Furthermore, the difference is in line with results from a previous open-label study conducted at Houston Methodist Hospital, US.
Prior data focused on Zyesami's impact on survival and recovery from respiratory failure at 60 days and its role in averting cytokine storm, or an increase in the inflammatory cytokine interleukin 6 (IL-6).
The updated data has been submitted to the US Food and Drug Administration (FDA) to support potential emergency use authorization for Zyesami.
Moreover, this data is expected to back NRx's application to the FDA seeking breakthrough therapy designation for the drug.
NRx Pharmaceuticals chairman and CEO professor Jonathan Javitt said: "This latest analysis provides confirmatory evidence that aviptadil improves the lung's ability to transmit oxygen within a day of initiating treatment.
"The benefit was seen across all patients, all baseline severities, and all types of hospitals.
"We believe this new finding illustrates Zyesami's mechanism of action in a placebo-controlled trial and supports our application for breakthrough therapy designation to the FDA."
In animal models of respiratory distress, acute lung injury and inflammation, VIP was found to have potent anti-inflammatory/anti-cytokine activity.
In addition, VIP stimulates ATII cells to create the surfactant that must coat the lungs' lining to aid in oxygen exchange with the blood.
Surfactant deficit leads to respiratory failure and alveolar collapse, which are characteristics of Covid-19, the company added.
Earlier this month, NRx entered an agreement with MannKind to create a dry powder formulation of Zyesami for the treatment of various respiratory ailments.
Free Case Study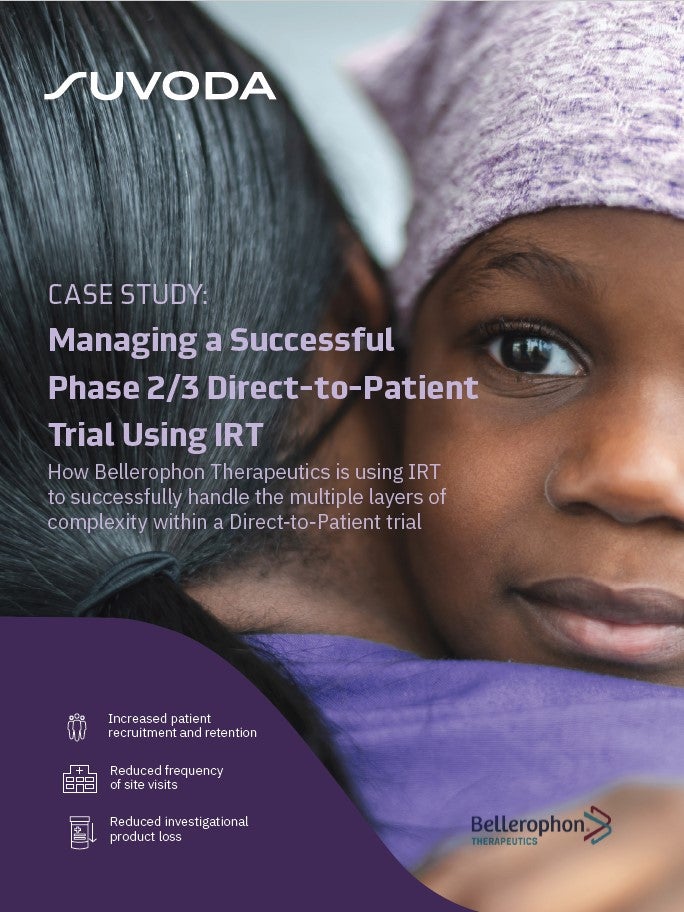 Direct-to-Patient Trials: How IRT Plays an Important Role in Bellerophon's Direct-to-Patient Trials
As the industry strengthens its focus on patient centricity, Direct-to-Patient clinical trials have emerged as a popular trial design that have the potential to increase patient recruitment and retention. IRT plays a crucial role in the success of a Direct-to-Patient trial. Because drug supplies are being managed and shipped from distribution facilities directly to patients' homes, a sponsor must have a high-quality system in place to accurately track the chain of custody, ensure patient-blinding and handle other logistical challenges. What You Will Learn Benefits and challenges associated with the Direct-to-Patient model Bellerophon's top considerations when implementing this trial design How IRT can equip study teams to successfully track chain of custody, ensure patient blinding, and handle logistical challenges
by Suvoda