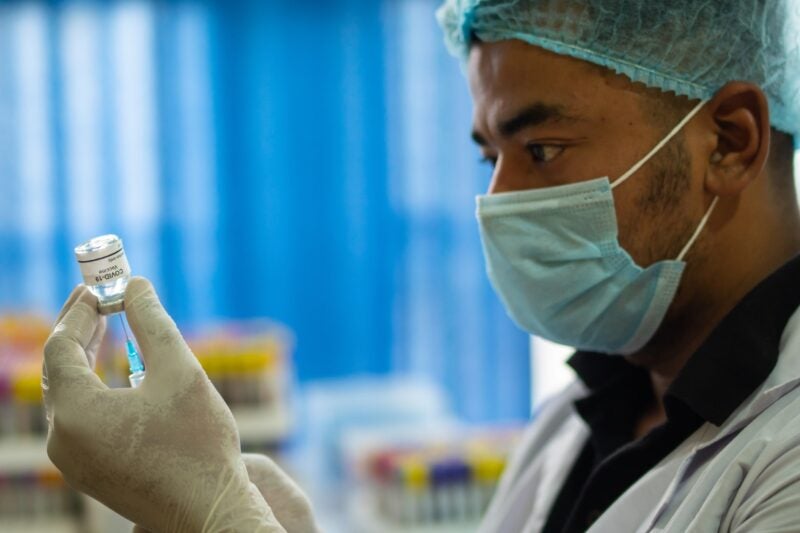 Ocugen and Bharat Biotech have signed an amendment to their co-development, supply and commercialisation agreement for expanding the former's exclusive territory to include marketing of their Covid-19 vaccine, Covaxin (BBV152), in Mexico.
With the latest development, Ocugen will have complete commercialisation rights to Covaxin in North America.
The expansion of licence between the companies for supply in Mexico has the same profit share structure as in the US.
Developed by Bharat Biotech in partnership with the Indian Council of Medical Research (ICMR) – National Institute of Virology (NIV), Covaxin is a whole virion, inactivated vaccine.
It merges an inactivated SARS-CoV-2 antigen and an adjuvant.
Mexican health authorities granted Emergency Use Authorization (EUA) to Covaxin for usage in adults.
Currently, the company is seeking EUA for use in children of the age two to 18 years.
Covaxin has supplies of more than 350 million doses across the globe for adults and children.
The vaccine obtained EUA in over 25 countries, including Mexico while EUA applications are pending in over 60 other countries.
In November last year, the World Health Organization (WHO) granted Emergency Use Listing (EUL) to Covaxin for use in individuals aged 18 years and above.
Ocugen noted that Covaxin could be the best inoculation option for Mexico at present as the vaccine induces strong cellular immune memory to the SARS-CoV-2 virus as well as its variants.
Furthermore, the vaccine provides logistical benefits that could aid its access in hard-to-reach areas.
Bharat Biotech chairman and managing director Dr Krishna Ella said: "We are delighted to announce our partnership with Ocugen for Mexico, along with the United States and Canada.
"We are fully supportive of team Ocugen in our endeavour to expedite technology transfer activities towards commercial scale manufacturing of Covaxin in North America."