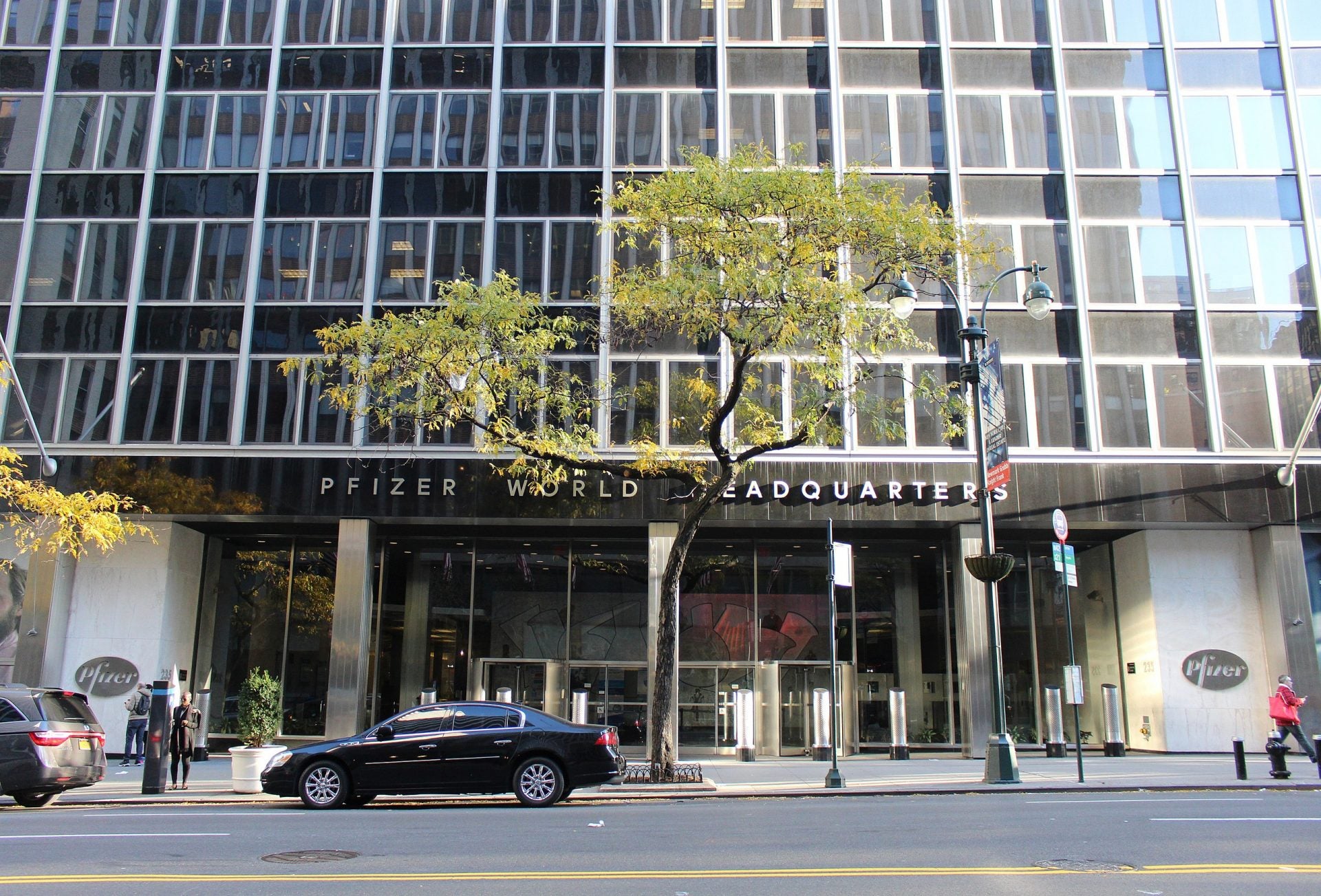 Pfizer has signed a definitive agreement to acquire all the outstanding shares of clinical-stage immuno-oncology company Trillium Therapeutics for a proposed equity value of $2.26bn, or $18.50 per share, in cash.
Trillium focuses on developing advanced treatments for cancer and its portfolio comprises biologics that can boost the ability of the innate immune system to identify and kill cancer cells.
The company has two lead molecules, TTI-622 and TTI-621, that hinder the signal-regulatory protein α (SIRPα)–CD47 axis, which is developing as a vital immune checkpoint in haematological cancers.
TTI-622 and TTI-621 are SIRPα-Fc fusion proteins in Phase Ib/II development stage for various indications, focused primarily on haematological malignancies.
These drugs showed activity as a monotherapy in clinical studies for relapsed or refractory lymphoid malignancies, such as diffuse large B-cell lymphoma (DLBCL), peripheral T-cell lymphoma (PTCL), follicular lymphoma (FL), and other lymphoid cancers.
The addition of these immuno-therapeutics is expected to bolster Pfizer's presence in the oncology field.
Pfizer Oncology global president and general manager Andy Schmeltz said: "The proposed acquisition of Trillium builds on our strong track record of leadership in Oncology, enhancing our haematology portfolio as we strive to improve outcomes for people living with blood cancers around the globe.
"Our deep experience in understanding the science of blood cancers, along with the diverse knowledge base we have developed across our growing haematology portfolio of eight approved and investigational therapies, provide us with a foundation to advance these important potential medicines to patients who need them."
Pfizer plans to fast-track the clinical development of the SIRPα fusion proteins and test combinations within its portfolio and with new drugs for haematological malignancies.
In September last year, the company invested $25m in Trillium through the Pfizer Breakthrough Growth Initiative (PBGI). Trillium's Oncology Research & Development Group senior vice-president and chief scientific officer Jeff Settleman subsequently joined Pfizer's scientific advisory board.
The closing of the acquisition is subject to regulatory approval and necessary closing conditions.
Pfizer acquired US-based Amplyx Pharmaceuticals in April this year to advance its expertise in infectious disease and expand its anti-infectives pipeline.