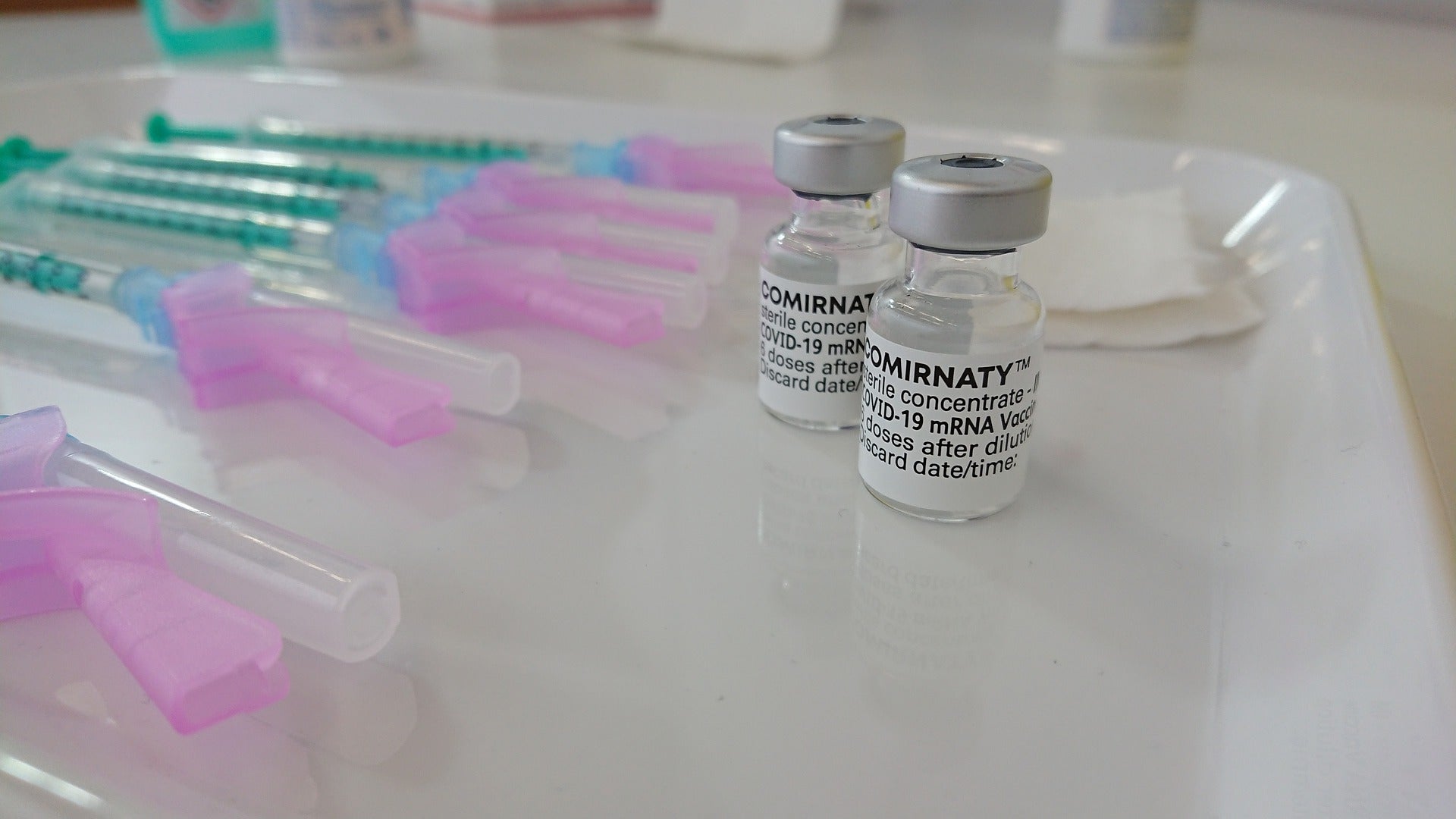 Pfizer and BioNTech have submitted a request to the European Medicines Agency (EMA) to expand Conditional Marketing Authorization (CMA) of their Covid-19 vaccine, COMIRNATY (BNT162b2), in the European Union (EU) for use in adolescents aged 12 to 15 years.
The vaccine is based on BioNTech's proprietary mRNA technology and has received CMA from the European Commission to prevent Covid-19 in individuals aged 16 years and above.
Once the EMA authorises extension of the indication, the amended CMA will be valid in all 27 EU member states.
Pfizer and BioNTech have already submitted an application to the US Food and Drug Administration (FDA) seeking expanded Emergency Use Authorization (EUA) for use of the shot in adolescents. The companies will seek similar amendments with various regulatory authorities across the globe.
This latest submission is based on data from a Phase III clinical trial which assessed the vaccine in 2,260 subjects aged 12 to 15 years. According to topline trial results reported in March, 100% vaccine efficacy was observed in subjects with or without prior SARS-CoV-2 infection as well as strong antibody responses.
The vaccine demonstrated to be well-tolerated in the trial and the subjects will be followed up for long-term protection and safety for two years on administering the second dose of the vaccine.
After rigorously assessing COMIRNATY, the EMA's human medicines committee (CHMP) concluded by consensus that adequately strong quality, safety and efficacy data of the shot are currently available.
In the EU, BioNTech is the marketing authorization holder. The company also holds EUAs or equivalent in the US (along with Pfizer), UK, Canada and other countries with plans to seek full marketing authorizations in these countries soon.
Earlier last month, the companies reported that updated topline results from Phase III study of their Covid-19 vaccine demonstrated an efficacy of 91.3% against the disease, measured seven days through up to six months after the second dose.