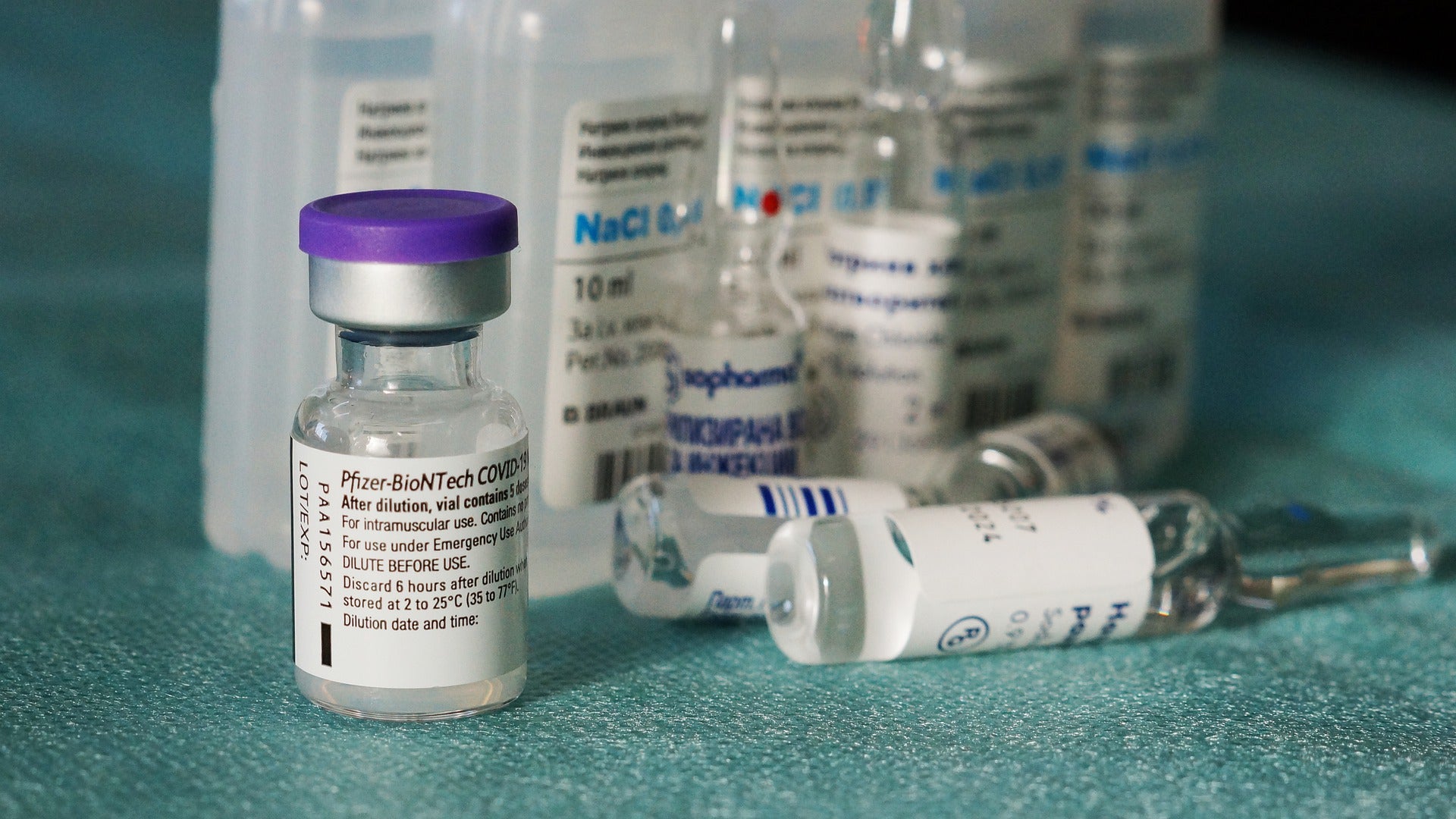 The US Food and Drug Administration (FDA) has granted priority review designation to biologics license application (BLA) submitted by Pfizer and BioNTech for their Covid-19 vaccine.
Based on BioNTech's mRNA technology, the vaccine is developed by both companies. It is currently indicated for emergency use for active immunisation to prevent Covid-19 in people aged 12 years and above.
In January next year, the FDA is expected to decide on the vaccine's approval for use in people aged 16 years and above.
Pfizer and BioNTech concluded the rolling submission of the BLA in May.
The application comprises results from the Phase III clinical trial of the vaccine. Data from the trial showed that the vaccine demonstrated efficacy and a favourable safety profile for up to six months following the second dose.
Furthermore, the FDA expanded the Emergency Use Authorization (EUA) of the vaccine to include adolescents aged 12 to 15 years on 10 May.
When the six months post-vaccination data become available, Pfizer and BioNTech plan to submit a supplemental BLA to support licensure of the vaccine for this age group.
BioNTech holds the marketing authorisation for the vaccine in the EU while the company holds EUA together with Pfizer in the US.
In Canada and several other countries, BioNTech holds EUA or equivalent and is yet to submit applications for full marketing approval.
Last week, BioNTech and its partner Shanghai Fosun Pharmaceutical's subsidiary Fosun Industrial signed advance procurement agreements to supply ten million doses of BNT162b2 to Zuellig Pharma for vaccination in Taiwan.
BioNTech partnered with Fosun Pharma in March last year to develop and market its Covid-19 vaccines in the Chinese Mainland, Hong Kong SAR, Macau SAR and Taiwan region.
Meanwhile, Pfizer and  BioNTech are developing a Covid-19 booster vaccine for the SARS-CoV-2 and its circulating variants, with plans to advance it to the clinic next month.
An updated version of the authorised BNT162b2 Covid-19 vaccine, the booster vaccine is made to specifically target the entire spike protein of the Delta variant.