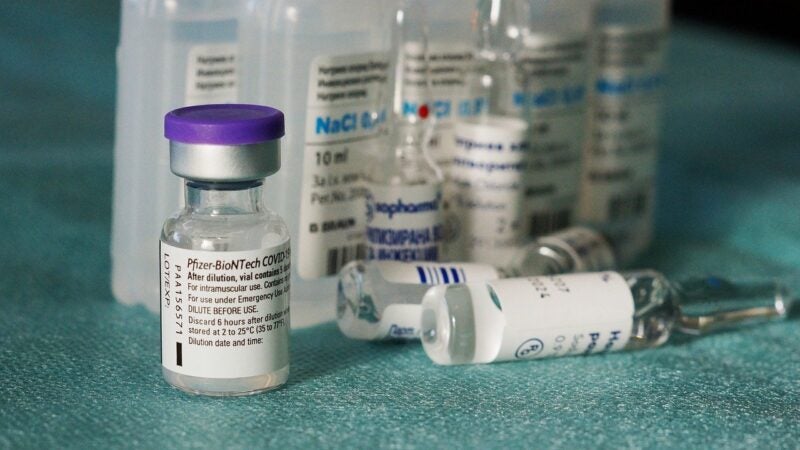 Pfizer and BioNTech have announced the commencement of a rolling submission seeking modification of the emergency use authorization (EUA) for their Covid-19 vaccine to include children aged six months to four years. 
The move comes following the US Food and Drug Administration (FDA) request.
The companies anticipate concluding the EUA submission soon with the authorisation being sought for the first two 3µg doses of a planned three-dose vaccine regimen. 
Furthermore, data on the third vaccine dose administered a minimum of eight weeks following the second dose are anticipated in the coming months.
This data will be presented to the regulatory agency to support a possible amendment to the requested EUA.
On 15 February, the FDA will hold a virtual meeting of its Vaccines and Related Biological Products Advisory Committee (VRBPAC) to discuss the EUA request for vaccine usage in children of this age group.
If authorised, the vaccine could become the first to be offered for paediatric populations aged below five years.
Pfizer chairman and CEO Albert Bourla said: "As hospitalisations of children under five due to Covid-19 have soared, our mutual goal with the FDA is to prepare for future variant surges and provide parents with an option to help protect their children from this virus.
"Ultimately, we believe that three doses of the vaccine will be needed for children six months through four years of age to achieve high levels of protection against current and potential future variants."
The latest request by Pfizer and BioNTech is based on the entirety of data on the safety, immunogenicity, tolerability and available efficacy of two doses of the vaccine. 
The companies intend to submit this data to the European Medicines Agency (EMA) and other regulatory authorities globally.
The vaccine is still being supplied by the companies to the US Government under a supply agreement, which runs through April.
Furthermore, on the FDA amending the EUA, Pfizer and BioNTech intend to offer an ample delivery of the 3µg dose to meet the demand.