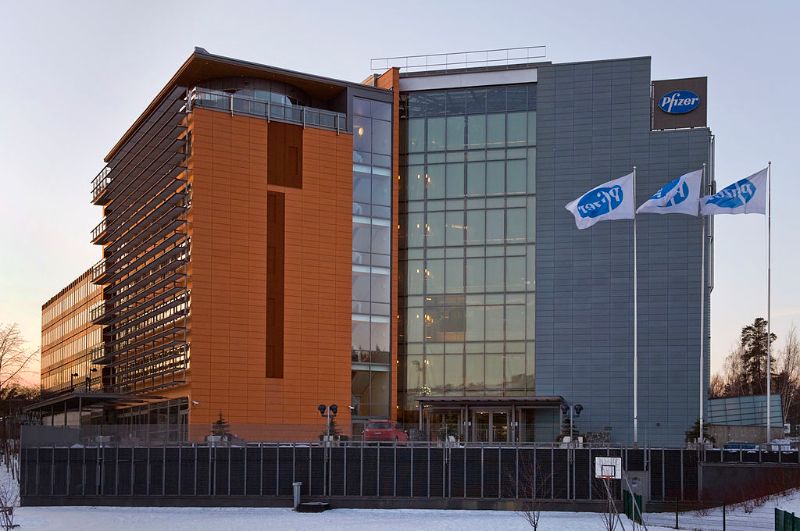 Visit our Covid-19 microsite for the latest coronavirus news, analysis and updates
---
Follow the latest updates of the outbreak on our timeline.
Pfizer has confirmed that the company has initiated efforts to advance its potential antiviral therapies and also develop a vaccine against Covid-19.
The company is in discussions with its existing partner BioNTech to create a potential mRNA coronavirus vaccine.
Earlier this month, Pfizer identified several antiviral compounds, already in development, with potential to block coronaviruses.
Pfizer chairman and CEO Dr Albert Bourla said: "Many companies, including Pfizer, are working to develop antiviral therapies to help infected patients fight this emerging virus as well as new vaccines to prevent infection and halt the further spread of this disease.
"Pfizer is working to advance our own potential antiviral therapies and is engaged with BioNTech on a potential mRNA coronavirus vaccine. We are committed to working as one team across the industry to harness our scientific expertise, technical skills and manufacturing capabilities to combat this evolving crisis."
The company is adopting a five-point strategy to fight the ongoing Covid-19 pandemic globally.
Companies and researchers are developing cell-based assays, screening, serological assays and translational models to assess potential therapies and vaccines for coronavirus.
The tools developed by Pfizer will be available on an open-source platform. The company will also share its data and insights with other companies in real-time.
Pfizer has a dedicated team of virologists, biologists, chemists, clinicians, epidemiologists, vaccine experts and pharmaceutical scientists, among other experts, to work only on combating the outbreak.
The team is working to rapidly discover and develop therapies and vaccines.
Pfizer will also share its clinical development and regulatory expertise with smaller biotech firms in order to support the most promising candidates against Covid-19.
The company will also provide its manufacturing capabilities to rapidly scale and deploy an approved coronavirus therapy or vaccine.