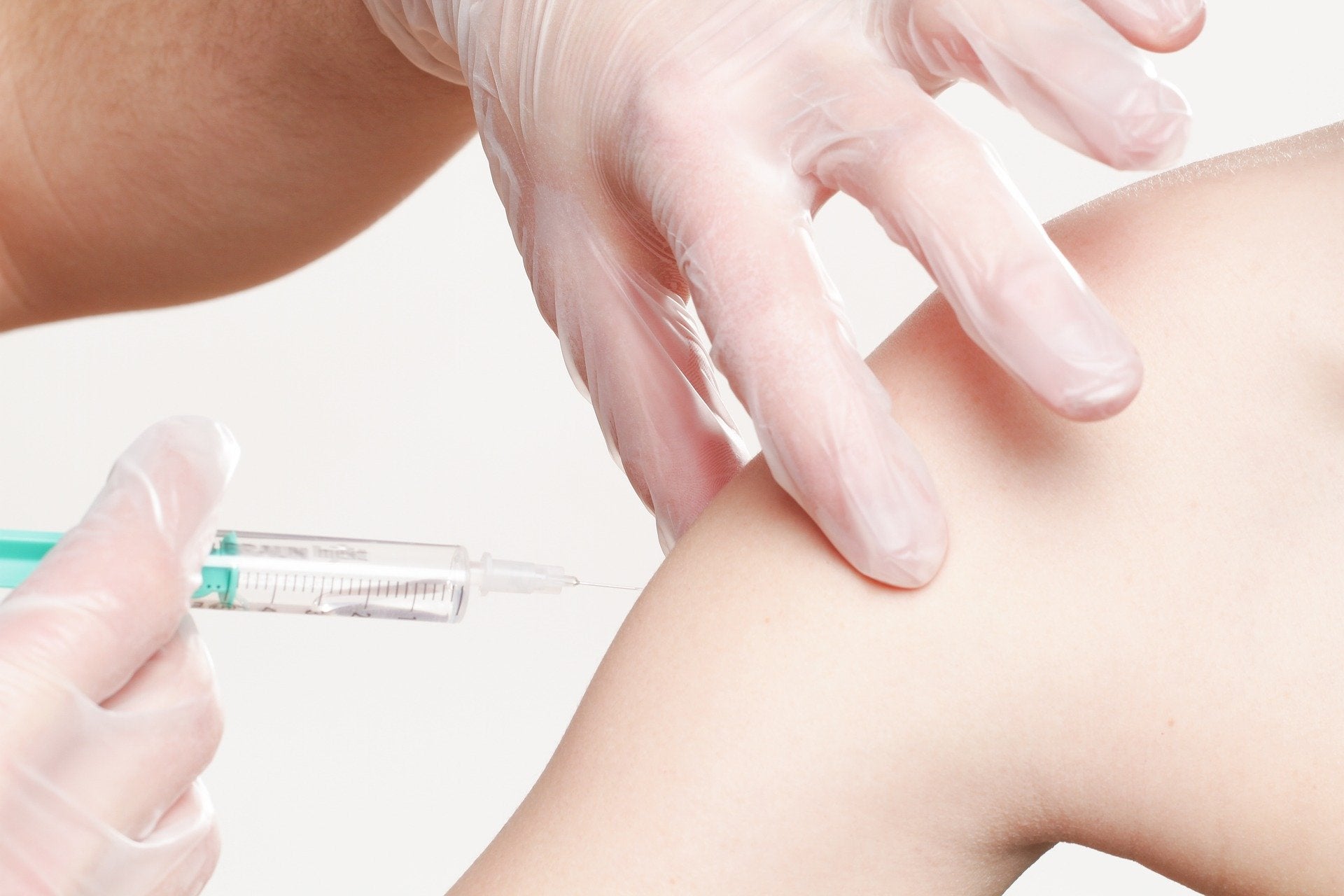 Pfizer and BioNTech have entered a new research, development and marketing partnership for a potential first mRNA-based vaccine to prevent shingles (herpes zoster virus (HZV)).
The partnership builds on the success of the approved mRNA Covid-19 vaccine developed by the companies.
In 2018, Pfizer and BioNTech partnered to develop an influenza vaccine and commenced a collaboration for the Covid-19 vaccine in 2020.
The latest partnership is the third by the companies in the field of infectious diseases.
The parties will leverage Pfizer's antigen technology and BioNTech's mRNA platform technology used in their Covid-19 shot.
According to the latest deal, BioNTech is entitled to an upfront payment of $225m from Pfizer.
This comprises a cash payment of $75m and an equity investment worth $150m.
Pfizer will also pay regulatory and sales-based milestone payments worth up to $200m to BioNTech in the future.
Furthermore, Pfizer is eligible for $25m from BioNTech for leveraging Pfizer-identified antigen sequences.
The companies will split the development expenses while the clinical trials are anticipated to commence in the second half of next year.
Pfizer will own the rights to market the potential vaccine across the globe, excluding Germany, Turkey and some developing nations where BioNTech will own the marketing rights.
Gross profits from marketing the product will also be shared by the companies under the agreement.
Pfizer Worldwide Research, Development & Medical chief scientific officer and president Mikael Dolsten said: "Pfizer and BioNTech co-developed the world's first mRNA vaccine, providing a well-tolerated and effective tool to help address Covid-19, the most devastating pandemic in a century, and demonstrating consistent, agile and high-quality manufacturing on an unprecedented scale.
"With this agreement, we continue on our journey of discovery together, by advancing mRNA technology to tackle another health challenge ripe for scientific innovation, supported by our world-class manufacturing network."
In March 2020, BioNTech and Pfizer collaborated for developing and distributing a potential mRNA-based Covid-19 vaccine together.