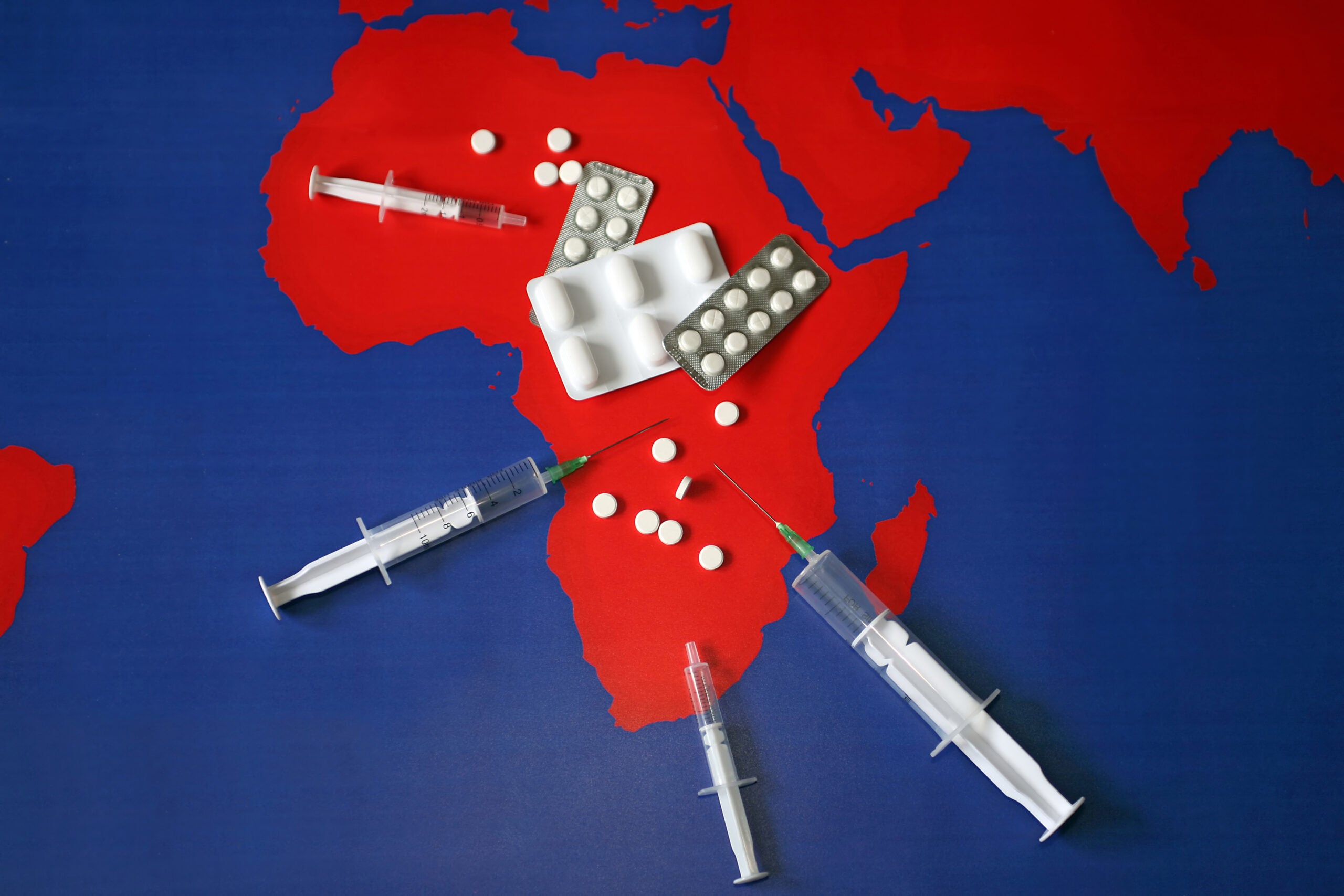 Investment in AI-based research and development, and a focus on the major diseases that affect people in Africa could facilitate the domestic pharmaceutical industry's growth and reduce the dependence on imports, experts said at a recent event.
Earlier this week, in a panel on "Pharma in Africa" at the Financial Times Global Pharma and Biotech Summit, various stakeholders delved into ways to advance the pharmaceutical industry on the continent. The experience in the last few years featured heavily in this discussion, given the fact that the development gap between the western and African markets became more evident than before during the Covid-19 pandemic. According to an article in The Lancet, many African countries only received Covid-19 vaccines in December 2021, when many western countries had already rolled out initial vaccines and had begun to launch booster vaccines.
"Covid-19 has shown that the strategy of depending on global supply chains for everything—99% of vaccines and more than 95% of medications—for 1.2 billion people is really a recipe for disaster," said Lenias Hwenda, the CEO and founder of Medicines for Africa, in the panel discussion.
Funding gaps remain
However, despite the significant infrastructural challenges for the pharmaceutical industry in Africa that were brought to light during the pandemic, various stakeholders in the space still see room for growth. Les Funtleyder, a portfolio manager for E-squared capital, suggested that African countries need to follow the lead of other nations such as China and India, that have seen significant pharmaceutical market growth. "The most obvious governmental approach would be consistent rules across [African] countries," said Funtleyder.
Darlington Akogo, the founder and CEO of the Accra, Ghana-based Minohealth AI labs, called for a greater focus on early research to address local challenges. Specifically, Akogo highlighted the example of a global lack of funding towards neglected tropical diseases which disproportionately affect African countries compared to other western nations. But being able to access funds for R&D also remains a critical issue.
Akogo says AI could also be a potential way to cut costs. Minohealth uses artificial intelligence (AI) for automated diagnostics, forecasts and prognostics, and a unique selling point of the company is its focus on issues that specifically affect the African continent. In a partnership with the organisation UK Research and Innovation (UKRI), its AI tools are being used to investigate infectious diseases such as dengue and malaria.
Funtleyder also said it's important to make it easier for investors to fund African pharmaceutical companies by increasing their visibility. "We don't always get to see the best companies because we don't always know where to look."
Sanofi Global Health, a non-profit unit within Sanofi, was launched in April 2021, and one of the non-profit's goals is to leverage R&D to address treatment gaps in paediatric cancer, polio and sleeping sickness. In the same panel, Jon Fairest, head of this unit said that Sanofi has started an impact fund for investing in local entrepreneurs and start-up companies "to give them the help they need to work with governments and non-governmental organizations".
Steps to boost pharma in Africa
The pandemic also highlighted the need for a collaborative global health effort to tackle public health crises. However, proprietary restrictions and high costs for several medications prevent many low- and middle-income countries (LMIC) in Africa from receiving the therapies that they need, leading to a higher prevalence of unmet needs.
In October 2021, the United Nations (UN) announced the target of vaccinating 70% of each country's population against Covid-19 by June 2022. However, these goals have not been reached in every country. According to the World Health Organization (WHO), as of October 30, 80% of the population in the UK and US has been at least partially vaccinated. In contrast, the vaccination rates in African Countries such as Angola (40%), Morocco (67%), Ghana (35%) and others are far behind.
"It's not enough to simply have corporate policies for access to medicines or simply shipping medicines to countries and hoping that this will plug the gaps," said Hwenda. Alongside these measures, other foundational gaps need to be filled. Fairest said, "There's a fundamental challenge in education and infrastructure which must be addressed before building up a much more sustainable healthcare ecosystem that can deliver healthcare."
In order to achieve goals of developing the African pharmaceutical industry in all of these areas, Hwenda asserts the importance of taking larger steps towards growth.  "Pharma needs to continue doing more and going beyond just the idea of providing low-cost medicines or alternative medicines to address some of the bottlenecks that get in the way of those medicines getting in the hands of patients," said Hwenda.