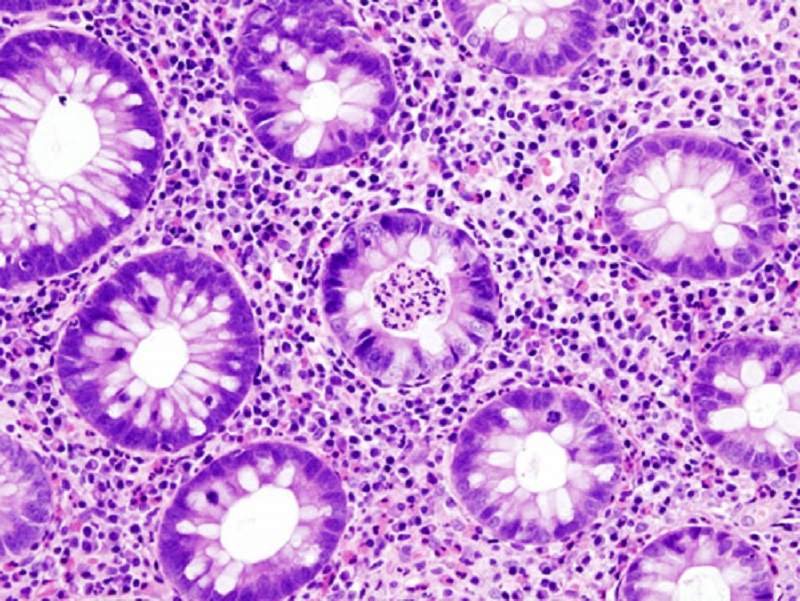 Protagonist Therapeutics has announced the discontinuation the Phase IIb PROPEL study of PTG-100 in patients with moderate to severe ulcerative colitis.
This decision follows a planned interim analysis by an independent data monitoring committee of the efficacy and safety data from the first 65 patients participating in the ongoing 240-patient trial who had completed the 12-week treatment with PTG-100.
The committee recommended that the trial be discontinued as it did not meet its primary endpoint of clinical remission and continuing the trial would be 'futile'. No safety concerns were noted in the analysis.
The treatment of patients currently in the study will be discontinued while a further review of the data is being conducted.
The company will also postpone deciding whether to proceed with a Phase II/III trial of PTG-100 in patients with chronic pouchitis─the inflammation of the ileal pouch, an artificial rectum surgically created out of ileal gut tissue in patients who have undergone a colectomy.
Shares of the clinical-stage biotech fell by 54% following the announcement reaching a ten-month low.
PTG-100 is an investigational oral GI-restricted alpha-4-beta-7 integrin antagonist peptide that works by binding to the MAdCAM-1 protein that is found in the gastrointestinal tract. It is currently Protagonist's lead compound.
President and CEO of Protagonist Therapeutics Dr Dinesh Patel said: "We are very disappointed with this futility-based outcome which was also accompanied by an unexpectedly high placebo rate. We will conduct an extensive review of the complete dataset on the totality of patients enrolled in the trial before making any further decisions about the future development of PTG-100."
"We are very grateful to the patients and investigators who participated in the PROPEL trial. Protagonist remains committed to progressing its other peptide-based assets currently in clinical development, PTG-200 and PTG-300, and to discovering new peptide-based therapeutic entities to address significant unmet medical needs."
The trial was a global, randomised, double-blind, placebo-controlled, two-stage adaptive clinical trial to assess the safety, efficacy, and dose-optimisation of three doses of PTG-100 compared to placebo for 12 weeks.
Ulcerative colitis is a long-term autoimmune condition, where the colon and rectum become inflamed.
Protagonist also has two other drug candidates in its pipeline, PTG-200 for the treatment of moderate to severe Crohn's disease, and PTG-300 for iron overload related rare diseases.