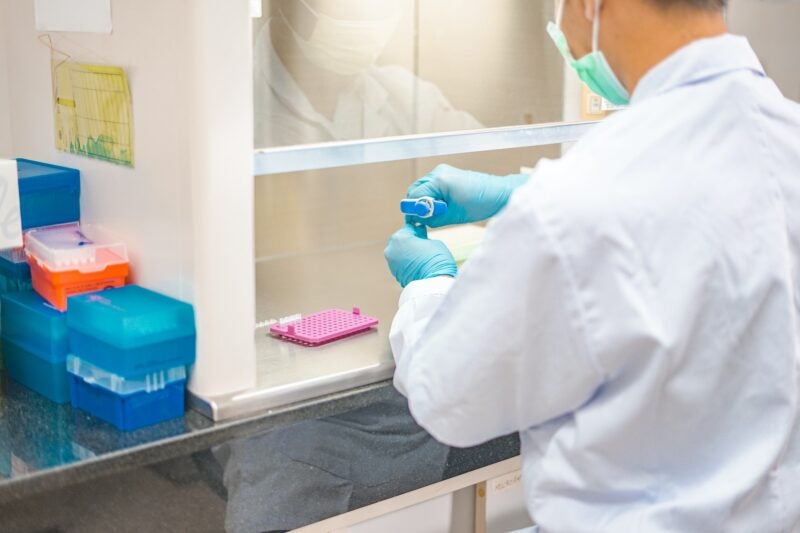 Regeneron Pharmaceuticals and Sanofi have restructured an immuno-oncology partnership, through which the former will gain exclusive global licence rights to Libtayo (cemiplimab) in a deal totalling $1.1bn.
The companies entered the worldwide immuno-oncology licence and collaboration agreement in 2015.
Sanofi and Regeneron had equally divided the global operating profits of Libtayo and jointly marketed Libtayo in the US with the former overseeing the marketing of the product in the rest of the globe.
A fully human monoclonal antibody, Libtayo acts on the immune checkpoint receptor PD-1 on T cells.
Currently, the therapy is approved as cemiplimab-rwlc monotherapy for certain people with advanced basal cell carcinoma (BCC), advanced cutaneous squamous cell carcinoma (CSCC) and advanced non-small cell lung cancer (NSCLC).
As per the amended and restated agreement, Regeneron will gain the rights for the development, marketing and manufacturing of Libtayo entirely from Sanofi, on a global basis, for a defined transition period.
Regeneron will make an upfront payment of $900m to Sanofi as well as a 11% royalty on global net sales of Libtayo.
Furthermore, Sanofi is eligible to receive $100m in regulatory milestone payment from Regeneron.
This payment is contingent on Sanofi obtaining first approval from either the Food and Drug Administration (FDA) or European Commission for Libtayo plus chemotherapy as first-line treatment for certain NSCLC patients.
Regeneron will also pay up to a total of $100m for sales-based milestones over the coming two years.
Regeneron president and CEO Leonard Schleifer said: "This strategic acquisition is a major step towards Regeneron's goal of becoming a global oncology leader, centred on Libtayo as an important choice in settings where PD-1 inhibitors can be used as monotherapy and, excitingly, in potential new combinations with our differentiated and diverse pipeline of oncology assets."
Subject to necessary clearances, the deal is anticipated to conclude in the third quarter of this year.
In April this year, the company signed a definitive agreement for the acquisition of all outstanding shares of Checkmate Pharmaceuticals for nearly $250m.