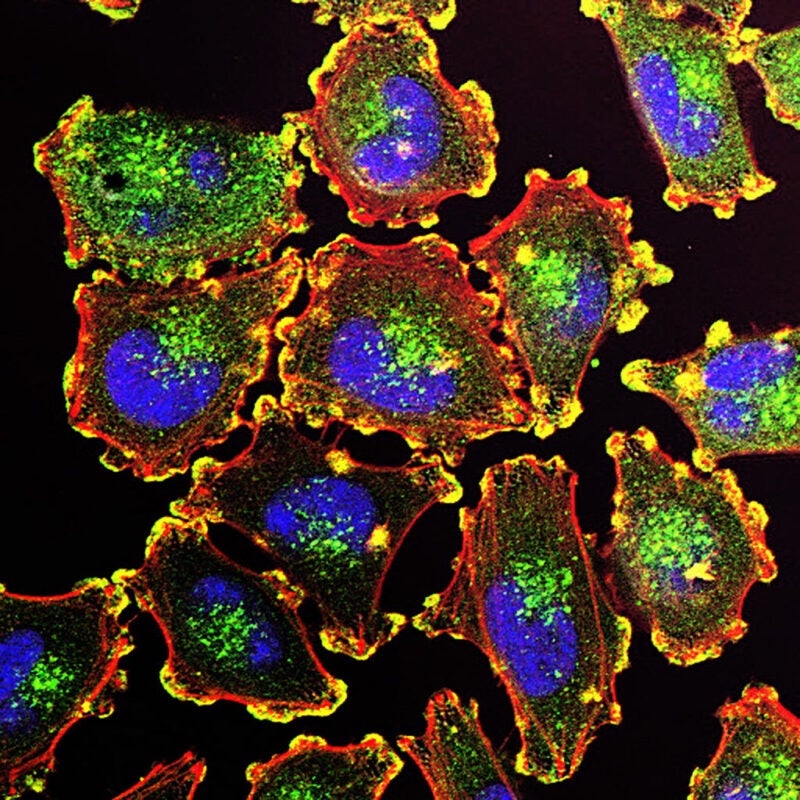 Regeneron Pharmaceuticals has entered a definitive agreement to acquire all outstanding shares of clinical stage biopharmaceutical company Checkmate Pharmaceuticals for a total equity price of nearly $250m.
As per the proposed deal, Regeneron will pay an all-cash value of $10.50 for each share of Checkmate common stock.
The Checkmate takeover is anticipated to bolster Regeneron's portfolio of varied and combinable immuno-oncology candidates.
Vidutolimod (CMP-001), the lead investigational product candidate of Checkmate, can potentially stimulate the innate immune system of the body to fight tumours along with other treatments.
An advanced generation Toll-like receptor 9 (TLR9) agonist, vidutolimod is delivered as a biologic virus-like particle using a CpG-A oligodeoxynucleotide as a vital constituent.
It is administered into the tumour and is expected to prompt and expand anti-tumour T-cells and cause tumour regression as a single agent in patients whose tumours have advanced following treatment with a PD-1 checkpoint inhibitor. 
At present, the product candidate is being analysed along with other agents to treat melanoma, non-melanoma skin cancers as well as head and neck cancer.
In the Phase Ib programme, abscopal responses were reported in distant, un-injected lesions following vidutolimod administration.
Regeneron Pharmaceuticals president and CEO Leonard Schleifer said: "As we continue to advance and expand our research efforts in immuno-oncology, the acquisition of Checkmate will add a promising new modality to Regeneron's toolkit of potential approaches for difficult-to-treat cancers.
"The unique combination of a differentiated Toll-like receptor 9 with other antibody-based oncology agents may result in increased clinical benefit and provide new treatment options for patients in need."
Subject to necessary closing conditions, the proposed takeover is anticipated to conclude in the middle of this year.
The latest development comes after the US Food and Drug Administration extended the review of the Biologics License Application (BLA) submitted by Regeneron for REGEN-COV for Covid-19 by three months.