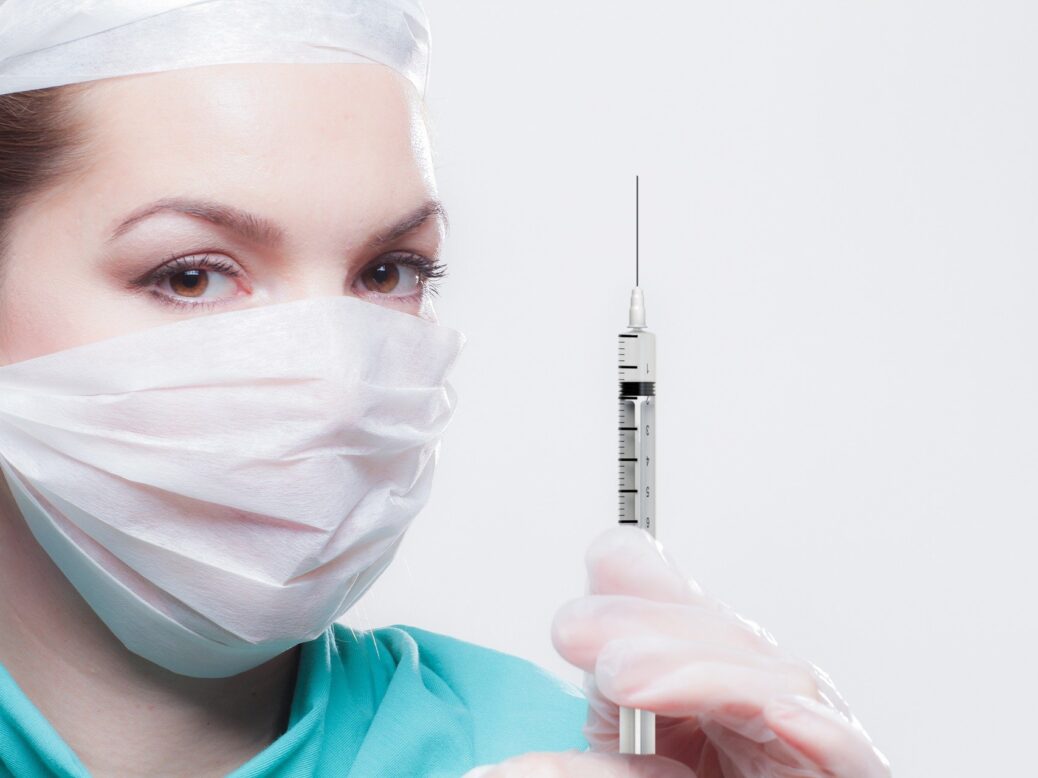 Regeneron Pharmaceuticals has reported positive data from a Phase III clinical trial of a single dose of its experimental therapy, REGEN-COV, for Covid-19 prevention in uninfected people.
Free Case Study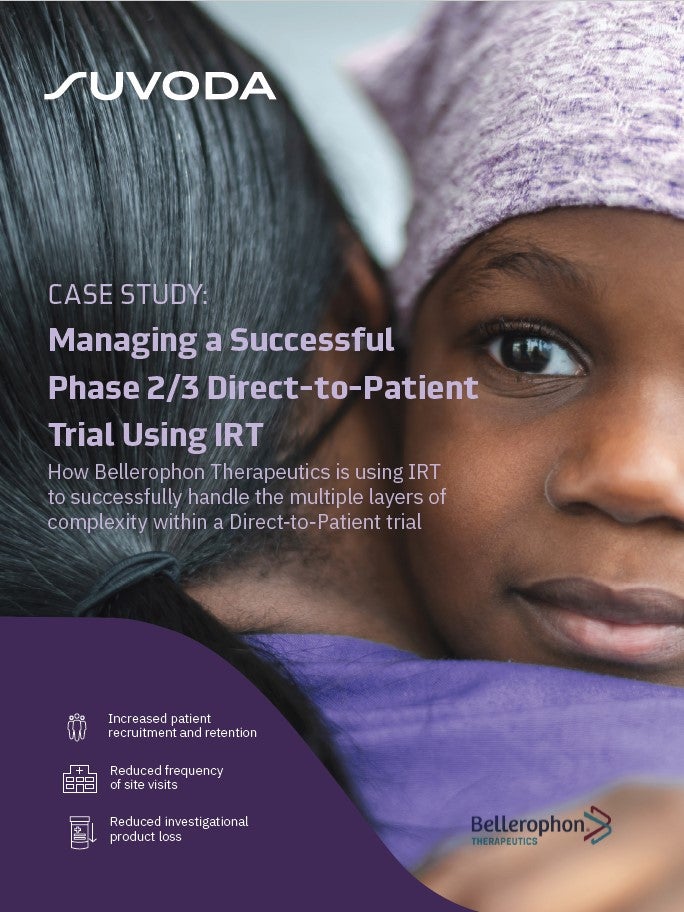 Direct-to-Patient Trials: How IRT Plays an Important Role in Bellerophon's Direct-to-Patient Trials
As the industry strengthens its focus on patient centricity, Direct-to-Patient clinical trials have emerged as a popular trial design that have the potential to increase patient recruitment and retention. IRT plays a crucial role in the success of a Direct-to-Patient trial. Because drug supplies are being managed and shipped from distribution facilities directly to patients' homes, a sponsor must have a high-quality system in place to accurately track the chain of custody, ensure patient-blinding and handle other logistical challenges. What You Will Learn Benefits and challenges associated with the Direct-to-Patient model Bellerophon's top considerations when implementing this trial design How IRT can equip study teams to successfully track chain of custody, ensure patient blinding, and handle logistical challenges
by Suvoda
A combination of two monoclonal antibodies, casirivimab and imdevimab, REGEN-COV can potentially hinder Covid-19 infectivity.
The placebo-controlled, double-blind Phase III trial was conducted in collaboration with the National Institute of Allergy and Infectious Diseases.
People from the household of a Covid-19-infected person were enrolled for the trial.
Subjects were categorised into a 1:1 ratio to receive either a 1,200mg dose of REGEN-COV, administered as four subcutaneous injections, or a placebo.
The one dose of the antibody cocktail cut down the Covid-19 risk by 81.6% during the pre-specified follow-up period of two to eight months, thereby maintaining the risk reduction of 81.4% earlier reported in the first month.
Regeneron had reported that the trial had met its primary goal of lowering Covid-19 risk by 81.4% within a month of REGEN-COV administration.
The antibody cocktail continued to offer protection against Covid-19 without needing further doses.
Subjects treated with REGEN-COV had an 81.5% diminished risk of disease development versus placebo during the eight months.
Furthermore, six subjects in the placebo arm were in hospital due to Covid-19 infection as against none in the REGEN-COV arm.
During the eight-month evaluation period, no fatalities linked to Covid-19 were reported in any therapy arm and no new safety signals for the antibody combination were found.
Regeneron president and chief scientific officer George Yancopoulos said: "In this trial, a single dose of REGEN-COV provided long-term protection against Covid-19, including times of particularly high risk from household exposure, and in the longer-term during ongoing broader exposure.
"We intend to rapidly share these additional data with regulatory authorities to help those in most need of protection from Covid-19."
In September, the World Health Organization included REGEN-COV on the list of therapies for Covid-19 patients.
Free Case Study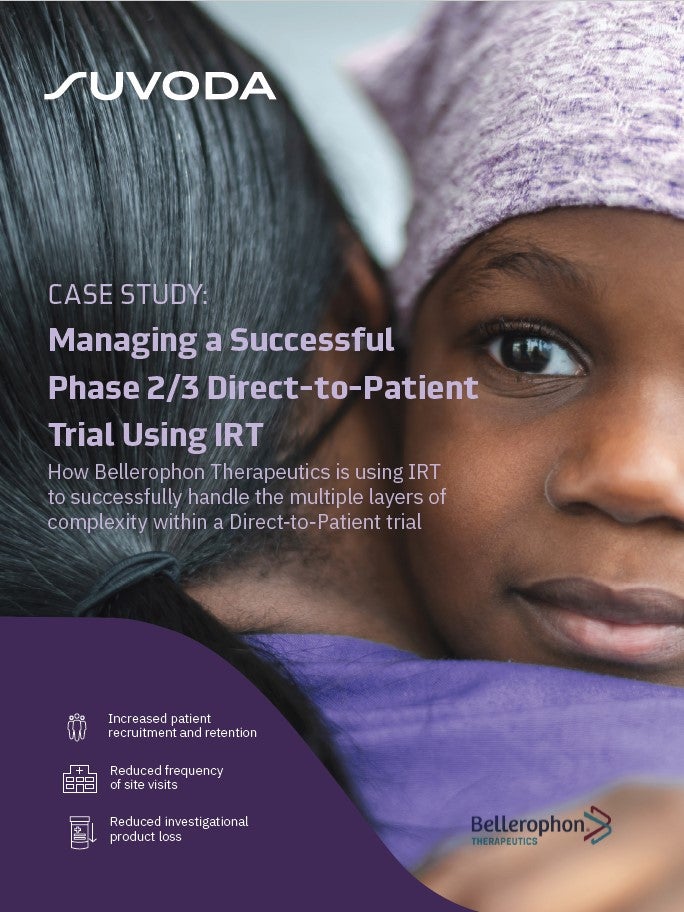 Direct-to-Patient Trials: How IRT Plays an Important Role in Bellerophon's Direct-to-Patient Trials
As the industry strengthens its focus on patient centricity, Direct-to-Patient clinical trials have emerged as a popular trial design that have the potential to increase patient recruitment and retention. IRT plays a crucial role in the success of a Direct-to-Patient trial. Because drug supplies are being managed and shipped from distribution facilities directly to patients' homes, a sponsor must have a high-quality system in place to accurately track the chain of custody, ensure patient-blinding and handle other logistical challenges. What You Will Learn Benefits and challenges associated with the Direct-to-Patient model Bellerophon's top considerations when implementing this trial design How IRT can equip study teams to successfully track chain of custody, ensure patient blinding, and handle logistical challenges
by Suvoda