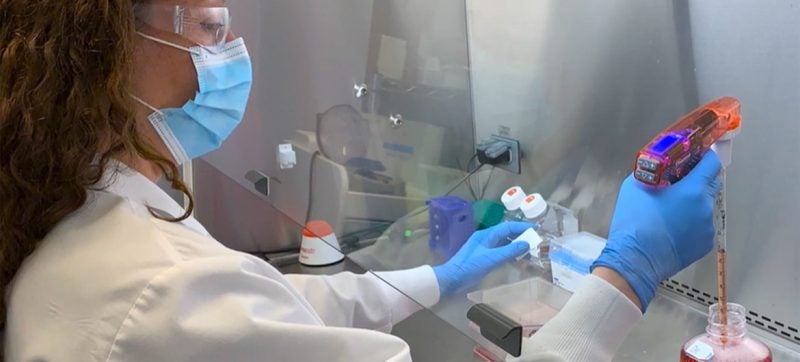 The World Health Organization (WHO) has added Regeneron Pharmaceuticals' antibody drug cocktail of casirivimab and imdevimab to the list of therapies for Covid-19 patients.
Casirivimab and imdevimab are two monoclonal antibodies that can hinder SARS-CoV-2 infectivity.
The Switzerland-based company Roche collaborated with Regeneron, which holds the patent, to manufacture the antibody therapy.
According to the conditional recommendations of the United Nations (UN) agency, the drug combination is intended for Covid-19 patients who are not severely ill but are at increased risk of hospitalisation or for those with severe disease and no existing antibodies.
In November last year, the US Food and Drug Administration (FDA) granted Emergency Use Authorisation (EUA) to Regeneron's antibody cocktail to treat patients with mild to moderate Covid-19.
The authorisation was granted for use in Covid-19 positive adults and paediatric patients aged 12 years or above who are at an increased risk for advancing to severe Covid-19 and hospitalisation.
The WHO mainly based its recommendation on results from a British clinical trial in 9,000 subjects in June. The study showed that the antibody cocktail lowered mortality in hospitalised patients whose own immune systems had failed to induce a response.
WHO clinical care head Dr Janet Diaz said: "This is our first recommendation for a therapeutic for those patients with mild, moderate disease.
Diaz added that the therapy lowers 'the need for hospitalisation if they are at high risk.'
WHO also urged the requirements for reduced costs and equitable supply of the antibody cocktail.
WHO-hosted health agency UNITAID is holding discussions with Roche, which is presently manufacturing the treatment at reduced prices and for equitable distribution across all parts of the world, including low and middle-income nations.
Alongside this, WHO is in discussion with the company for a donation and distribution of the therapy through the United Nations Children's Fund, following allocation criteria set by the UN agency.