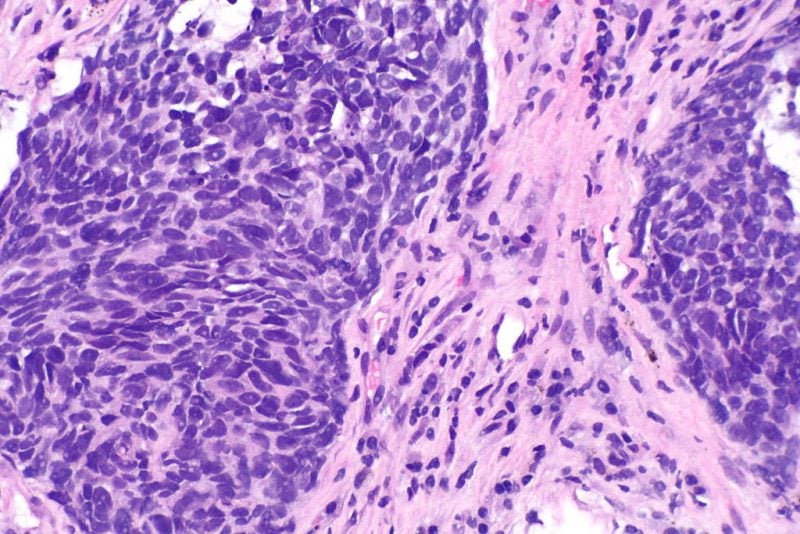 The US Food and Drug Administration (FDA) has approved for the use of Roche's Gavreto (pralsetinib) to treat adults with metastatic rearranged during transfection (RET) fusion-positive non-small cell lung cancer (NSCLC).
The FDA provided the authorisation under its accelerated approval programme; continued approval could depend on the validation of clinical benefit in a confirmatory clinical trial.
Gavreto is a once-daily, oral precision treatment that selectively targets RET alterations, including fusions and mutations, commercialised in alliance with Blueprint Medicines.
Roche chief medical officer and global product development head Levi Garraway said: "The FDA approval of Gavreto for RET fusion-positive non-small cell lung cancer is an important step towards our goal of providing an effective treatment option for every person diagnosed with lung cancer, no matter how rare or hard-to-treat their type of disease.
"We remain committed to finding personalised treatment options for people with cancer-based on specific genomic or molecular alterations, and we look forward to partnering with Blueprint Medicines to further explore the potential of Gavreto across multiple RET-altered tumour types."
FDA approval comes from data of Phase I / II ARROW trial, where Gavreto demonstrated durable clinical responses in RET fusion-positive NSCLC patients with or without prior therapy, irrespective of RET fusion partner or central nervous system involvement.
Furthermore, the drug led to an overall response rate (ORR) of 57% and complete response (CR) rate of 5.7% in the 87 NSCLC patients who previously received platinum-based chemotherapy.
Roche noted that it did not achieve the median duration of response (DoR). ORR was 70% and the CR rate was 11% in the 27 participants with treatment-naïve NSCLC.
The most common adverse reactions were fatigue, constipation, musculoskeletal pain and increased blood pressure.
Last month, Roche secured the FDA approval for Enspryng (satralizumab-mwge) for the treatment of anti-aquaporin-4 (AQP4) antibody positive neuromyelitis optica spectrum disorder (NMOSD) in adults.